Mahbubul Khalid's song signifies Ramadan spirits
Desk Report || risingbd.com
Published: 02:02, 14 April 2021 Update: 02:02, 14 April 2021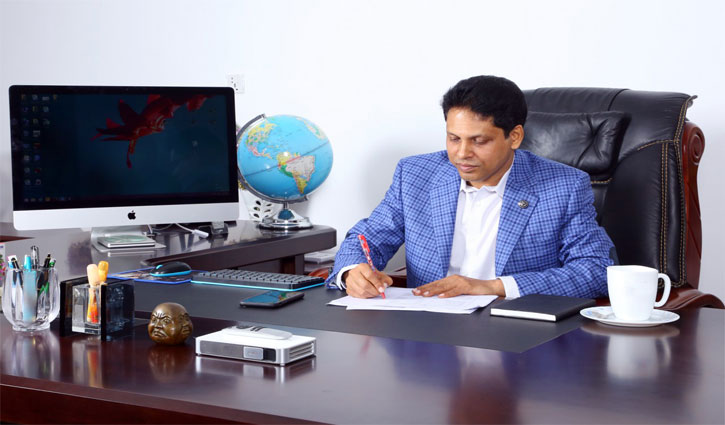 Ramadan, the month of fasting, has begun in Bangladesh on Wednesday. Throughout the month, Muslims engage in self-purification through fasting and abstinence. This year, special prayers will be performed to get rid of the Covid-19 pandemic.
Renowned poet, lyricist and composer Mahbubul Khalid has penned a song on holy Ramadan. The song signifies the spirits of the month of welfare and blessings.
Noted composer Emon Shaha composed the music of the song titled 'Ramadan' in which young singers Somnur Monir Konal, Muhin, Aziz and Ronty rendered their voices.
The song has been published on the website of www.khalidsangeet.com. Besides, a new music video has also been released on YouTube's 'Khalid Sangeet' channel.
About the song, lyricist Mahbubul Khalid said, devoted Muslims keep fasting during the month of Ramadan. However, abstaining from only food doesn't signify the real meaning of fasting. We have to be modest in using our five sensual organs, perform prayer and charity. Those who fast in Ramadan with the faith, Allah forgives all their previous sins and reward them. Those, who perform good deeds and give generous donations to the poor, Allah blesses them with infinite blessings. This message has been highlighted in the song 'Ramadan'. Hope the song will convey the real significance of Ramadan to all.
Mentionable, the poems and songs written by Mahbubul Khalid contain religious and social festivals of different religions. He writes and composes songs for all humankind irrespective of race, religion and caste. To him, music is not for any race or religion, music is for everyone. His songs and poems are rich with the message of love and humanity.
Apart from Ramadan, Mahbubul Khalid also wrote songs on Eid-ul-Fitr, Eid-ul-Azha, Shab-e-Qadr, Shab-e-Meraj, Shab-e-Barat, Hajj, Eid-e-Miladunnabi etc. He has also written songs on other religious festivals such as Durga Puja, Mahalaya and Lord Krishna of Hindus, Christmas of Christians, Buddha Purnima of Buddhists and so on. These songs written by Mahbubul Khalid clearly show the perspectives and significances of the respective days and festivals.
Augustin Sujan/Nasim