Mahbubul Khalid's song signifies May Day (Video)
News Desk || risingbd.com
Published: 08:53, 1 May 2021 Update: 09:07, 1 May 2021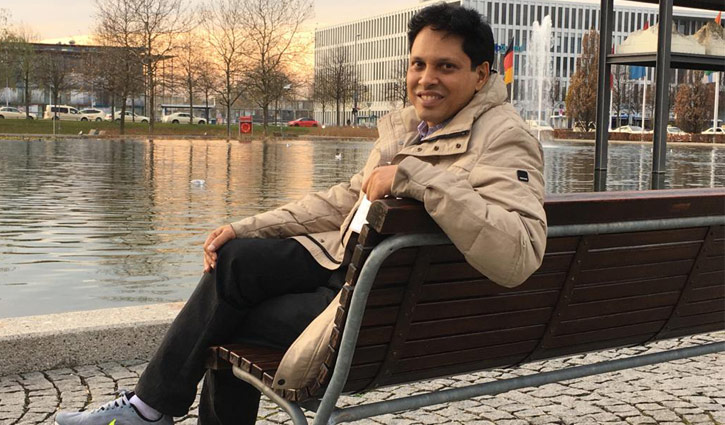 May Day is observed across the globe amid the coronavirus pandemic. It is the day of establishing the rights of workers. Also known as the International Workers' Solidarity Day, it commemorates the historic uprising of working people in Chicago, USA at the height of a prolonged fight for an eight-hour workday.O
n May 1, 1886, workers were observing a demonstration demanding an eight-hour working day instead of a 12-hour shift. Ten workers were killed in Chicago when police opened fire on protesting workers.
The authorities were eventually forced to accept the workers' demand which resulted in an eight-hour working day universally. On July 14, 1889, an international workers' rally in Paris declared May 1 as the International Workers' Solidarity Day in recognition of the workers' sacrifice in Chicago.
Prominent Bangladeshi poet, lyricist and composer Mahbubul Khalid penned a song that signifies the day highlights the spirit of May Day.
Popular composer late Ahmed Imtiaz Bulbul composed the music of the song titled Sromiker Pawnatare (The Wages of Laborers). It has two versions – solo and duet. Young singer Rafsan rendered his voice in the solo version while Rafsan and Saran sang the duet.
A fresh music video of the duet song has been published on YouTube's Khalid Sangeet channel. Singer Saran and model Nayon performed on the studio based video. Besides, all versions of the song, have been published on the website of www.khalidsangeet.com.
The song highlight the message that all owners should take good care for the wellbeing of the workers, ensure their safety and good health. Meanwhile, the workers should perform the duties entrusted to them timely and sincerely. Both the owner and the laborers have been encouraged so that they can be respected to each other which will beneficial for both of them.
Mentionable, poet, lyricist and composer Mahbubul Khalid has penned and tuned a vast number of songs including various days or observance, popular and renowned personalities, social awareness etc. His recent song on Covid-19 pandemic titled 'Corona Ke Voy Koro Na' (Don't get panicked of Coronavirus) has been widely appreciated and created awareness on the deadly virus.
Dhaka/Augustin Sujan