Mahbubul Khalid's songs highlight the true meaning of Kurbani (video)
News Desk || risingbd.com
Published: 08:55, 21 July 2021 Update: 09:02, 21 July 2021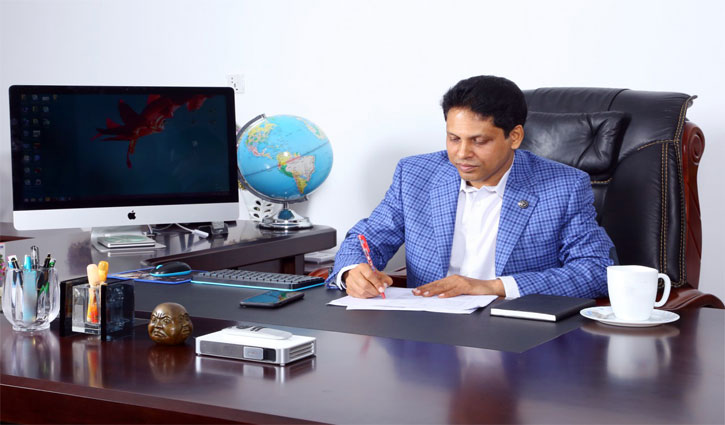 The holy Eid-ul-Azha, the second biggest religious festival of the Muslims, is being celebrated across the country today with due solemnity, religious fervour and zeal amid Covid-19 pandemic. The Muslim devotees are offering prayers and sacrificing animals in the name of Almighty Allah. They are also offering special munajat seeking divine blessings for peace, progress and prosperity of the country as well as welfare of the Muslim Ummah and deliverance of the Corona pandemic.
Like the previous year, this year Eid is being celebrated in a different scenario with limited outdoor programme and Eid jamaat at Eidgahs to avoid the spread of Coronavirus.
Traditionally, Eid-ul-Azha is celebrated on the 10th of Zilhajj month of the Hizri calendar as Hazrat Ibrahim (AS), on this day, some 4,500 years ago, offered to sacrifice his beloved son Hazrat Ismail (AS) who willingly submitted to the will of his father to please Allah. But the Almighty in His benign mercy spared Hazrat Ismail (AS) and instead sent a ram to be sacrificed.
To commemorate this historic event, the Muslims all over the world slaughter sacrificial animals and draw inspiration from the unique example of sacrifice to please Allah as shown by two great prophets — Hazrat Ibrahim (AS) and Hazrat Ismail (AS).
Renowned Bangladeshi poet, lyricist and composer Mahbubul Khalid has penned and tuned songs on various holy occasions including Eid-ul-Azha. The two songs written by Mahbubul Khalid and composed by late Ahmed Imtiaz Bulbul on Eid-ul-Azha highlight the true meaning of Kurbani. Veteran singer Dinat Jahan Munni and young Sabbir rendered their voices to one of the song titled 'Bachor Ghure Elo Firey'. The other song titled 'Kurbani Ki Shudhui' has been sung by Mehedi Hasan and Tina Mostary.
The songs have been published on 'www.khalidsangeet.com', a website that contains the songs and poems of Mahbubul Khalid. Besides, videos of the song are available on YouTube's 'Khalid Sangeet' channel. A fresh music video of the song 'Bachor Ghure Elo Firey' was released on the eve of Eid-ul-Azha where four models Nayon, Jui, Monisha and Tonni have appeared.
About the song, lyricist Mahbubul Khalid said: Kurbani is not just slaughtering animals rather it is sacrificing our favorite things. When we wash our souls and remove our ego forgetting all enmities and stand together in a row to worship the Almighty, then the sacrifice is granted to Allah. These messages are conveyed in the songs. Hope all will love them.
Mentionable, the poems and songs written by Mahbubul Khalid contain religious and social festivals of different religions. He writes and composes songs for all humankind irrespective of race, religion and caste. To him, music is not for any race or religion, music is for everyone. His songs and poems are rich with the message of love and humanity.
Apart from Ei-ul-Azha, Mahbubul Khalid also wrote songs about on the Muslim religious festivals of Ramadan, Shab-e-Barat, Shab-e-Qadr, Shab-e-Meraj, Eid-ul-Fitr, Hajj, Eid-e-Miladunnabi etc. He has also written songs on other religious festivals such as Durga Puja, Mahalaya, Lord Krishna and Holi of Hindus, Christmas of Christians, Buddha Purnima of Buddhists and so on. These songs written by Mahbubul Khalid clearly show the perspectives and significances of the respective days and festivals.
Dhaka/Augustin Sujan/AI