Mahbubul Khalid`s songs call on to ensure road safety
News Desk || risingbd.com
Published: 10:30, 22 October 2021 Update: 10:52, 22 October 2021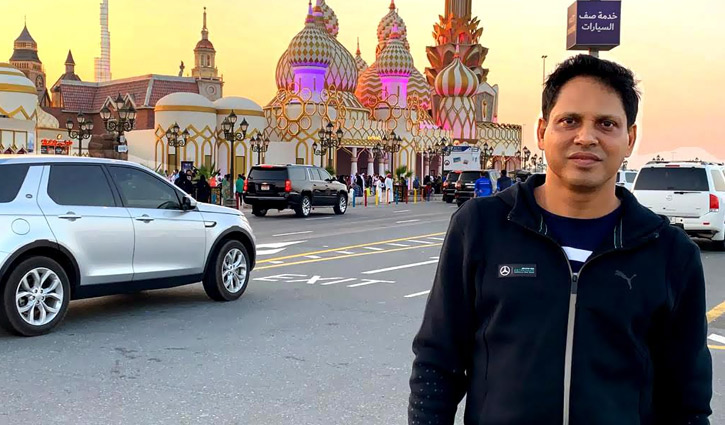 Mahbubul Khalid
The National Road Safety Day 2021 is being observed today (October 22) across the country in a befitting manner. The day is observed to create awareness on road safety.
This this the 5th observance of the day for the nation after the government declared it National Road Safety Day in 2017. Government agencies and private organisations have been observing the day with various programmes since then.
This year's theme of the day is: 'Gotishima Mene Choli, Shorok Durghotona Rodh Kori' (Let's abide by the speed limit and prevent road accidents).
A huge number of people die in road accidents every year in Bangladesh despite taking necessary measures to curb them.
Police records show 2,463 people died in road accidents in 2016. The annual death toll increased to 2,513 in 2017 and 2,635 in 2018. The toll nearly doubled to 4,138 in 2019. The number of deaths fell slightly to 3,918 in 2020 amid long shutdowns over the coronavirus pandemic, but in the first eight months of 2021, the death toll has reached 3,502, or 14 people a day.
Various steps are being taken by the government to prevent road accidents. But in most cases, accidents are occurring due to the negligence of people to follow traffic rules. There is no alternative for awareness among drivers and passengers to avoid road accidents.
To create awareness on road safety prominent poet, lyricist and composer Mahbubul Khalid has penned various songs on the issue. Among them the title of one of the songs is 'Shono Shono Jatri' (Listen the Passengers). The lyricist himself composed the music of the song in which Kishore and Nandita rendered their voices.
Emon Shaha composed the music of the other song titled 'Nirapod Sarak Chai' (We Want Safe Road). Four young singers Konal, Salma, Aziz and Imran gave their voices to the song.
The songs have been published on Mahbubul Khalid's musical website 'khalidsangeet.com'. Beside, a music video of the song 'Nirapod Sarak Chai' has also been released on the composer's YouTube channel 'Khalid Sangeet'.
Mentionable, poet, lyricist and composer Mahbubul Khalid has penned and tuned a vast number of songs including various days or observance, popular and renowned personalities, social awareness etc.
His recent song on Covid-19 pandemic titled 'Corona Ke Voy Karo Na' has been widely appreciated and created awareness on the deadly virus.
Augustin Sujan/Mukul