Mahbubul Khalid's songs for children to ensure their rights
News Desk || risingbd.com
Published: 10:19, 20 November 2021 Update: 10:38, 20 November 2021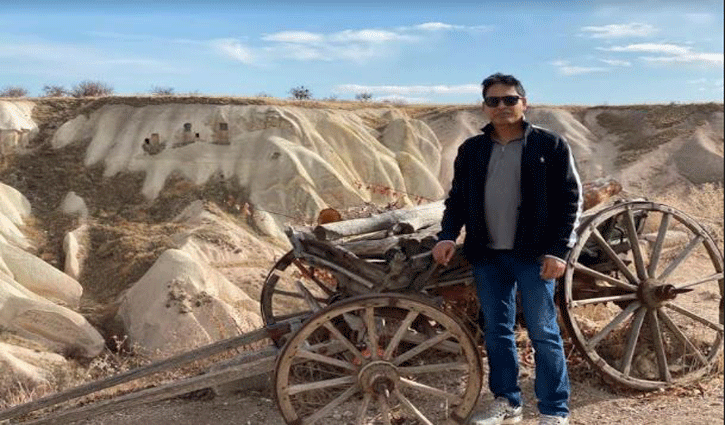 The World Children's Day is being observed today (November 20). The day was first established in 1954 as Universal Children's Day and is celebrated on 20 November each year to promote international togetherness, awareness among children worldwide, and improving children's welfare.
On this day in 1959, the United Nations General Assembly adopted the Declaration of the Rights of the Child and on the same date in 1989, the UN General Assembly adopted the Convention on the Rights of the Child.
The Convention, which is the most widely ratified international human rights treaty, sets out a number of children's rights including the right to life, to health, to education and to play, as well as the right to family life, to be protected from violence, to not be discriminated, and to have their views heard.
This year the theme of the World Children's Day is 'A Better Future for Every Child'. Children and young people should raise their voices on the issues that matter to their generation and calling for adults to create a better future. As the world recovers from the Covid-19 pandemic, it's more important than ever. That means this day is all about the importance of children and their special rights and freedoms that will help them to grow into happy, healthy adults.
Noted Bangladeshi poet, lyricist and composer Mahbubul Khalid, who is well known for his writings for human rights, has penned and tuned various songs for child rights and their happy, healthy lives.
Among them the lyricist himself composed the music of the songs Hati Hati Pa Pa, Projapoti Projapoti, Porir Deshe Porir Mela etc. while late composer Ahmed Imtiaz Bulbul tuned songs like Choto Choto Chele Meye, Ghum Pori, Dadu Tumi Mosto Boro Gyani.
Young composer Roman Rahman tuned the songs titled Prion Ami, Ma Sobai Keno Chadke Khoje, Mou Machi Mou Machi, Giye Chilam Mojar Deshe, Simreen Simreen etc.
Meanwhile, Mahbubul Khalid wrote another song which urges all to stand beside street children and assist them to get a better future. Ahmed Imtiaz Bulbul tuned the song titled 'Pathokoli' in which Saran rendered her voice.
The songs have been posted on Mahbubul Khalid's musical website 'khalidsangeet.com'. Beside, music videos also available on the lyricist YouTube channel 'Khalid Sangeet'.
Mentionable, poet, lyricist and composer Mahbubul Khalid has penned and tuned a vast number of songs including various days or observance, popular and renowned personalities, social awareness etc. His recent song on Covid-19 pandemic titled ' Corona Ke Voy Koro Na' has been widely appreciated and created awareness on the deadly virus.
Dhaka/Augustin Sujan/AI