Mahbubul Khalid's songs call to stop violence against women
News Desk || risingbd.com
Published: 10:32, 25 November 2021 Update: 10:55, 25 November 2021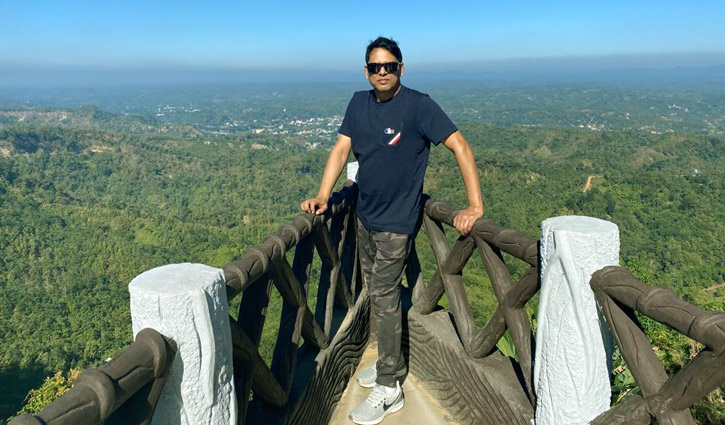 The International Day for the Elimination of Violence Against Women is being observed today (November 25). It is a U.N. day designated to highlight the issue of violence against women and girls and to call for more action to combat it. 25 November also marks the beginning of 16 days of global activism to raise awareness of this enduring violation of women's and girl's human rights and to share promising solutions.
Bangladesh is observing the day and 16 days of global activism since 1997.
Although they represent more than half the world's population, women and girls everywhere continue to be subjected to multiple forms of gender-based violence, including femicide, online violence and domestic violence. In short, 1 in 3 women in the world are victims of violence.
From the beginning of civilization, the contribution of men for the development of the world is as much as of women. The role of women is parallel in the history of the advancement of civilization. But still women and girls around the world are constantly being subjected to gender-based violence.
The fact deeply shocked poet, lyricist and composer Mahbubul Khalid. For which, he has penned several songs which call upon all to stop violence against women. Among the songs, 'Nari Amar Ma' (Woman is my Mom), 'Nari Ki Atoi Naganno' (Is Women so Ignoble), 'Ke Bole Nari Poradhin' (Who say Women are Dependent), 'Bondho Karo Eve-teasing' (Stop Eve-teasing), 'Konna Bole Koro Na Hela' (Don't neglect girl child), are most noteworthy.
Popular composers late Ahmed Imtiaz Bulbul and Ibrar Tipu composed music of the songs in which Kona, Nandita, Mehedi Hasan, Luipa and Saran rendered their voices.
The songs have been published on www.khalidsangeet.com, a website that contains the songs and poems of Mahbubul Khalid. Besides, lyrical videos of the songs have also been released on YouTube's 'Khalid Sangeet' channel.
It is to be noted that, Mahbubul Khalid has written many songs on different national and international days, religions festivals, social celebrations, romanticism, philosophy etc. His songs portray the sufferings and possibilities of human being and urge all to establish a violence free universe.
His recent song on Covid-19 pandemic titled 'Corona Ke Voy Koro Na' (Don't get panicked of Coronavirus) has been widely appreciated and created awareness on the deadly virus.
Augustin Sujan/AI