Mahbubul Khalid's song for abolition of slavery
News Desk || risingbd.com
Published: 10:25, 2 December 2021 Update: 10:38, 2 December 2021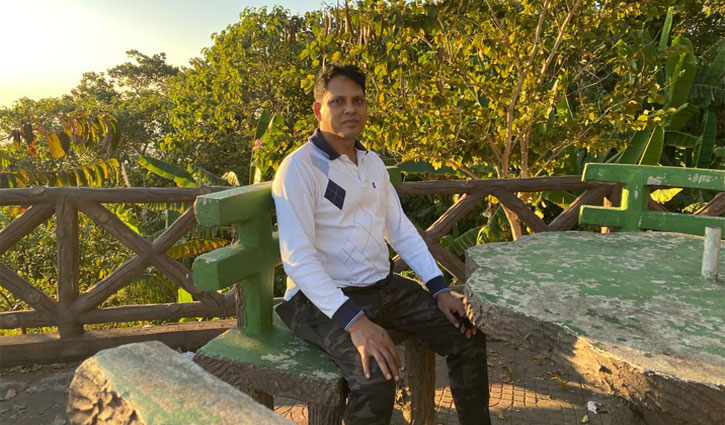 The International Day for the Abolition of Slavery is being observed today (2 December). The day marks the date of the adoption, by the General Assembly, of the United Nations Convention for the Suppression of the Traffic in Persons and of the Exploitation of the Prostitution of Others on 2 December 1949.
The focus of this day is on eradicating contemporary forms of slavery, such as trafficking in persons, sexual exploitation, the worst forms of child labour, forced marriage, and the forced recruitment of children for use in armed conflict.
Though slavery was abolished centuries ago, some sort of slavery is still practiced in one form or the other. According to the International Labour Organisation (ILO) more than 40 million people worldwide are victims of modern slavery.
In addition, more than 150 million children are subject to child labour, accounting for almost one in ten children around the world.
Although modern slavery is not defined in law, it is used as an umbrella term covering practices such as forced labour, debt bondage, forced marriage, and human trafficking. Essentially, it refers to situations of exploitation that a person cannot refuse or leave because of threats, violence, coercion, deception, and/or abuse of power.
The effects of current global challenges such as the COVID-19 pandemic, economic crisis, climate change and armed conflict are pushing an increased number of people into contemporary forms of slavery.
Noted Bangladeshi poet, lyricist and composer Mahbubul Khalid has penned various songs on different issues. He has written a song the subject of slavery. The title of the song is 'Manush Kritodas'.
Late composer Ahmed Imtiaz Bulbul tuned the song in which Rajib and Konal rendered their voices.
The song has been published on Mahbubul Khalid's musical website 'khalidsangeet.com'.
In the song, the lyricist depicts that humans make other humans slave. Again the humans make slaves free. So, its all about humans of different characters and natures. Above all, we must put humanity. The message is conveyed in the song.
Mentionable, poet, lyricist and composer Mahbubul Khalid has penned and tuned a vast number of songs including various days or observance, popular and renowned personalities, social awareness etc. His recent song on Covid-19 pandemic titled 'Corona Ke Voy Koro Na' has been widely appreciated and created awareness on the deadly virus.
The web link of the song 'Manush Kritodas': https://www.khalidsangeet.com/music/manush-kritodas
Augustin Sujan/AI