Mahbubul Khalid's songs for moms pay tribute on Mother's Day
News Desk || risingbd.com
Published: 10:44, 8 May 2022 Update: 10:47, 8 May 2022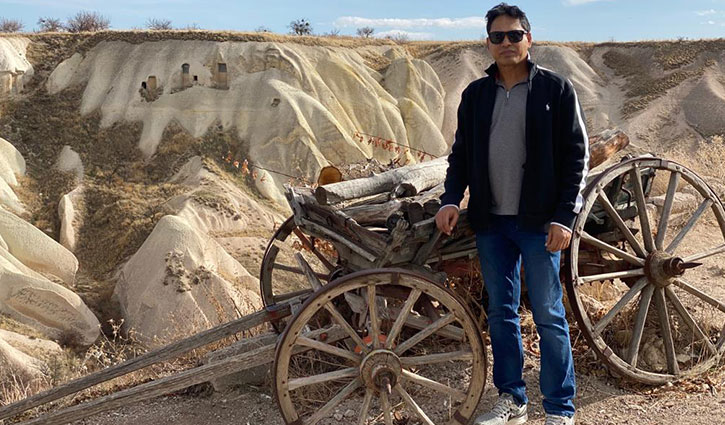 The International Mother's Day is being celebrated today (May 8) across the world. The day is celebrated on the second Sunday of May to honor moms and motherly bonds within the family. It is the day of celebrating motherhood, maternal bonds, and the influence of mothers in society.
The contribution of mothers is often overlooked. So the Day is a great opportunity to thank them for their unconditional love and contribution for children and family. Mother is the first teacher for every child and she is a symbol of true affection and care. There is no replacement of mother on this earth. Her devotion towards the children is matchless.
The modern Mother's Day celebration first began in the United States in 1907, when a woman by the name of Anna Jarvis held a memorial for her mother at St Andrew's Methodist Church in Grafton, West Virginia as her mother had expressed such a desire. What started as Jarvis' way of honoring her mother, got picked up by other countries over the years, as a way to love, cherish and honor mothers everywhere.
However, celebrations of mothers and motherhood can be traced back to the ancient Greeks and Romans, who held festivals in honor of the mother goddesses Rhea and Cybele.
In 1914, US President Woodrow Wilson signed a proclamation designating Mother's Day, held on the second Sunday in May, as a national holiday to honor mothers. Some other countries adopted the day of honoring mother in different dates. But in most countries, Mother's Day is an observance derived from the holiday as it has evolved in the United States, promoted by companies who saw benefit in making it popular.
In recent times, Mother's Day has become a popular celebration in social media. People are seen making various posts with photos of their mothers in Facebook, Twitter, Instagram etc.
Meanwhile, renowned Bangladeshi poet, lyricist and composer Mahbubul Khalid has penned four songs dedicated to moms and the Mother's Day.
Popular composer late Ahmed Imtiaz Bulbul and promising composer Atikur Rahman Roman composed the music of the songs which has been published on the website of www.khalidsangeet.com along with music videos on YouTube's 'Khalid Sangeet' channel.
One of the songs, titled 'Happy Mother's Day' is tuned by Atikur Rahman Roman while Sangeeta and Priyanka rendered their voices. Ahmed Imtiaz Bulbul composed the music of other three songs titled 'Maa Tumi Lakkho Tarar Sera' sung by Sangeeta, 'Maa Tomay Maa Maa Bole' sung by Nandita and 'Maa Ke Tora Geli Fele' sung by Dinat Jahan Munni also show honor to mothers as well as motherhood.
It is to be noted that, Mahbubul Khalid has written many songs on different national and international days, religions festivals, social celebrations, romanticism, philosophy etc. His songs portray the sufferings and possibilities of human being and urge all to establish a violence-free universe.
Listen to the song 'Happy Mother's Day' here:
Augustin Sujan/AI