Mahbubul Khalid's song portrays the life and teachings of Gautama Buddha
News Desk || risingbd.com
Published: 11:26, 15 May 2022 Update: 11:30, 15 May 2022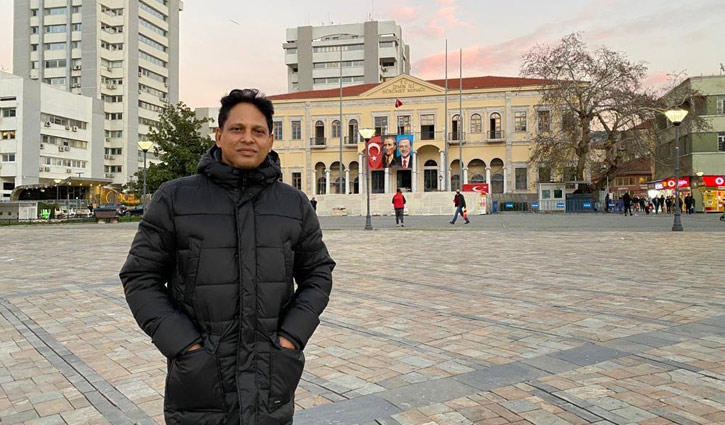 Buddha Purnima, the biggest religious festival of the Buddhist community, is being celebrated today with due religious fervour. Buddha Purnima marks the birth, enlightenment, and nirvana (death) of Gautama Buddha, the founder of Buddhism. Buddha Purnima falls on the full moon day.
The Buddha Jayanti or Buddha Purnima is also known as Vaisakha or Vesak. Every year, it is celebrated in April or May on the full moon day of the Baisakh month.
According to the Tripitaka scriptures, on this day in 563 BC, Buddha was born as Siddhartha Gautama in Lumbini in modern-day Nepal. He was raised in Kapilavastu. Buddha attained supreme enlightenment at the age of 35 and finally departed into "nirvana" at the age of 80 in 483 BC.
Buddha means 'enlightened one' - someone who is completely free from all faults and mental obstructions.
This year, the Buddha Purnima is being celebrated in a grand manner as Covid-19 situation has come to normalcy in the country. Devotees are visiting Buddhist shrines and spend the day reciting hymns and sermons about the life of Lord Buddha, his teachings, and principles. Flowers and candles are offered to Lord Buddha's idol.
Noted Bangladeshi poet, lyricist and composer Mahbubul Khalid has penned a song which portrays the life and teachings of Gautama Buddha and depicts the greatness of him.
Popular composer Emon Shaha composed the music of the song titled Buddha Purnima (Hey Bhagaban Hey Bhagaban). Prominent singer Kona rendered her voice to the song.
The song has been published on Mahbubul Khalid's musical website 'www.khalidsangeet.com'. Besides, a music video is also available at the lyricist's YouTube channel 'Khalid Sangeet'.
Mentionable, the poems and songs written by Mahbubul Khalid contain religious and social festivals of different religions. He writes and composes songs for all humankind irrespective of race, religion and caste. To him, music is not for any race or religion, music is for everyone. His songs and poems are rich with the message of love and humanity.
Apart from Buddha Purnima, Mahbubul Khalid also wrote songs about Durga Puja, Mahalaya, Lord Krishna and Holi of Hindu festival. He has written songs on the Muslim religious festivals of Ramadan, Eid-ul-Fitr, Eid-ul-Azha, Shab-e-Qadr, Shab-e-Meraj, Shab-e-Barat, Hajj, Eid-e-Miladunnabi etc. He has also written songs on other religious festivals such as Christmas of Christians and so on. These songs written by Mahbubul Khalid clearly show the perspectives and significance of the respective days and festivals.
Augustin Sujan/AI