Mahbubul Khalid's song pays homage to Kazi Nazrul Islam
News Desk || risingbd.com
Published: 11:05, 25 May 2022 Update: 11:07, 25 May 2022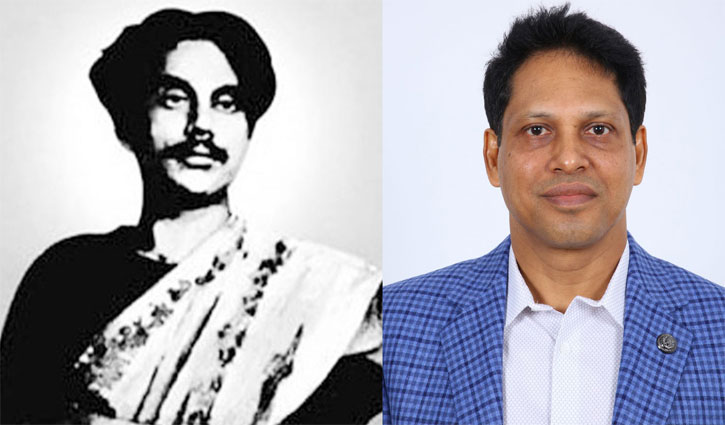 The 123rd birth anniversary of National Poet Kazi Nazrul Islam is being observed today (Wednesday) in a befitting manner across the country. Nazrul was born on the 11th Joishtha in Bengali calendar year 1306 in the village of Churulia, Asansol Sadar, Paschim Bardhaman district of the Bengal Presidency (now in West Bengal, India).
Known as the 'Bidrohi Kobi' (Rebel Poet), Nazrul enriched Bangla literature and music with his extraordinary genius. He was a poet, lyricist, musician, revolutionary and philosopher. There are 2,400 of his songs, and together, they are known as Nazrul Sangeet.
Nazrul was the poet of rebellion against injustice and taboos. His nickname was Dhukhu Miah (Mr Sorrow). True to his name, Nazrul suffered a lot in his life. In 1942, he developed a rare neurological disorder that led to the loss of his voice and memory which doctors in Vienna diagnosed it as Pick's disease.
Kazi Nazrul Islam was brought to Dhaka in 1972 after the independence of Bangladesh and conferred with the status of 'National Poet'.
On August 27 (12 Bhadra of Bangla calendar year) in 1976, the poet breathed his last at the then PG Hospital, now Bangabandhu Sheikh Mujib Medical University Hospital (BSMMU), in Dhaka. He was buried beside the central mosque of Dhaka University.
Kazi Nazrul was a vocal against injustice and wherever injustice took place. His pen became a sword against it as a protest. His lifelong pursuit was economic and political emancipation of the oppressed people of the society and the recognition of the social status of the people.
Noted Bangladeshi poet, lyricist and composer Mahbubul Khalid has penned a song that pays rich tribute to Kazi Nazrul Islam. Late composer Ahmed Imtiaz Bulbul tuned the song titled 'Agnibinar Phool' (Flower of fire-harp). Two young singers Rajib and Lemis rendered their voices on the song dedicated to the National Poet.
The song has been published on Mahbubul Khalid's musical website 'khalidsangeet.com'. Besides, a music video is also available on the composer's YouTube channel 'Khalid Sangeet'.
It is to be noted that, Mahbubul Khalid has written many songs on renowned personalities, different national and international days, religions festivals, social celebrations, romanticism, philosophy etc. His songs portray the sufferings and possibilities of human being and urge all to establish a violence free universe.
Listen the song 'Agnibinar Phool' here:

Augustin Sujan/AI