Foods to eat after exercise
News Desk || risingbd.com
Published: 19:16, 6 March 2021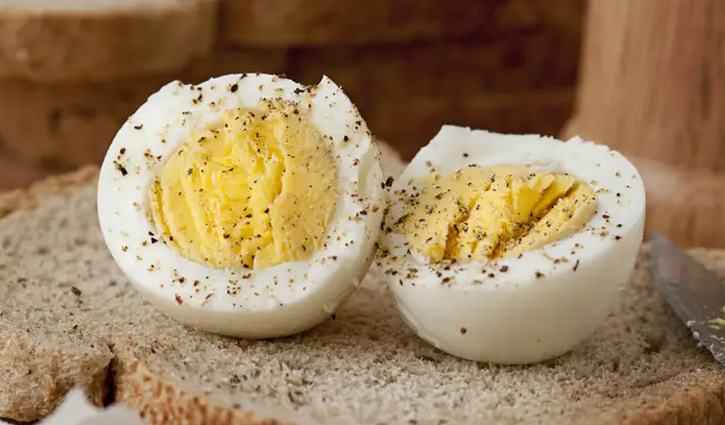 No matter what type of exercise you do, some energy will be expended. That is why it is very important to eat to regain the energy lost after exercise.
If you sweat after exercising, you can understand that you have lost a significant amount of energy. So it is necessary to eat something nutritious to re-nourish the body.
But many do not understand what kind of food to eat at this time. According to experts, exercising before breakfast, lunch and dinner and eating healthy and nutritious food can easily refresh the body.
But if someone goes outside of this rule and exercises, he can eat light food (snacks). In this case, he has to focus on protein and healthy carbohydrates.
Here is a list of some light foods that should be eaten after exercise-
Boiled eggs and toast: Beth Warren, a nutritionist at Warren Nutrition.com said, "Eggs and toast can quickly refresh the body. It contains a combination of protein and healthy carbohydrates. Egg protein will rebuild muscle, while toast carbohydrates will enrich energy stores."
She recommends eating eggs and toast within 30 minutes of exercise.
Peanut butter and apples: During exercise the muscles use glycogen or stored glucose and the body tries to recover it after exercise. To complete this process easily you need to eat the right foods.
According to fitness trainer and YouTuber Carly Rowena, you should try to eat foods that you can continue until the next main meal (such as dinner). She opines, peanut butter and apples can quickly update glycogen stores, which can lead to muscle regeneration.
Banana: If you exercise hard, you may want to consider eating bananas. According to experts, the body does not have to rush to refresh itself by eating nutritious food like bananas after a sweaty exercise.
Rachel Hartley, a nutritionist at Nutrition.com said, "Bananas are high in potassium. It prevents muscle pain. Banana also fills the dehydration of the body. Banana also fills the dehydration of the body. The natural sugars of this fruit make the tired body strong again."
Nuts: After exercising, you can consider eating nuts to get the muscles back to normal quickly.
KT Dunlop, founder of LoveSweet Fitness.com said, 'Nuts contain protein. It is absorbed rapidly, so that the muscles get the amino acids they need to recover and rebuild.'
Dhaka/Firoz/Nasim