Obesity studies highlight severe COVID outcomes
Desk Report || risingbd.com
Published: 16:58, 30 April 2021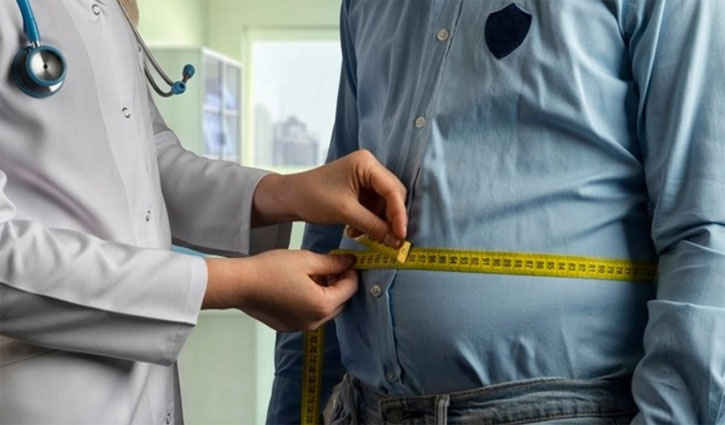 Two new, large studies from England and Mexico provide new details on obesity as a risk factor for poor COVID-19–related outcomes, including death, with the UK study noting the highest hospitalization rate in young adults.
In the first study, published yesterday in The Lancet Diabetes & Endocrinology, University of Oxford researchers extracted data from the QResearch database for nearly 7 million English patients 20 years and older with available body mass index (BMI) values registered at an eligible general practice from Jan 24 to Apr 30, 2020.
It is the largest study to date assessing body weight and COVID outcomes, reports
Of 6,910,695 eligible patients with a mean BMI of 26.8 kg/m2, 0.20% were hospitalized, 0.02% were admitted to an intensive care unit (ICU), and 0.08% died after they were diagnosed as having COVID-19. Roughly one third of patients with severe coronavirus outcomes had type 2 diabetes, and most were 60 years or older.
Starting at 23 kg/m2, BMI was associated with coronavirus-related hospitalization (adjusted hazard ratio [aHR], 1.05) and, starting at 28 kg/m2, death (aHR, 1.04). There was a linear association across the entire BMI range for ICU admission (aHR, 1.10).
According to the US Centers for Disease Control and Prevention, a BMI of 23 mg/k2 is considered normal, but 28 kg/m2 is considered overweight.
Agencies
Dhaka/Nasim