What the job holders requiring multi-tasking look for in a smartphone
Desk Report || risingbd.com
Published: 18:44, 12 August 2021 Update: 18:44, 12 August 2021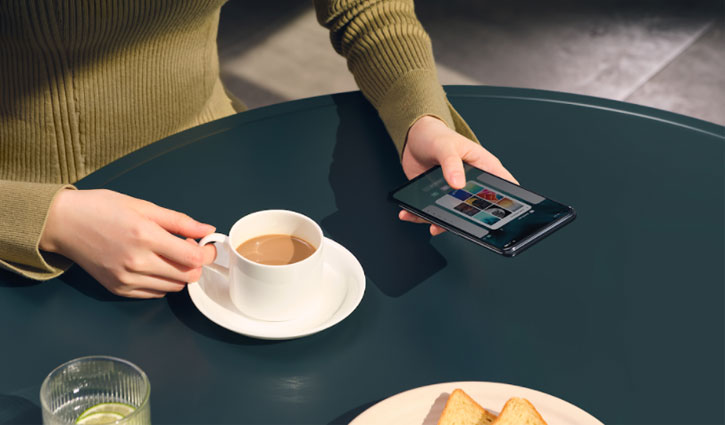 Technology has evolved over the years, so has the smartphone industry. With technologies popping up every now and then, people are also getting smarter and so, they look for sophisticated devices that has the capacity to live up to their expectations.
Especially when it comes to the job holders and professionals who, of course, work in a digital workplace in this tech-reliant industry, they are always in dire need of a device that can offer all the amenities they need in order to multi-task. If you are also one of them who want everything necessary to multi-task wrapped up in a single phone, read on to find out what to look for in a smartphone that will complement your multi-tasking and help you shine in the workplace.
First, in this competitive world only the smart people stay ahead in the race. And when you have a super-stylish phone in your hands, it helps you create a good impression in your workplace. Most importantly, performance is a challenging aspect for anyone's growth. And when most of the people are now reliant on smartphones for doing most of their office works instead of carrying a laptop, it's important that you have a smartphone that can deliver longer period of uninterrupted performance without any phone lag. Nowadays smartphone manufacturers are coming up with System Performance Optimizer, which can make a phone 27% faster, and makes the apps 12.4% faster. With a phone that comes with such optimizer, professionals can easily manage their office tasks – from making a power point presentation to preparing a ledger sheet – more quickly and efficiently.
Second, it is often observed that you run out of power in the midst of office hours, putting you in an awkward situation. Many people even suffer from battery anxiety known as nomophobia. Such anxiety can hamper your performance in the workplace and make you slow. That's why as a professional you need a phone that is equipped with a larger battery capacity of at least 4310mAh. It's better if the battery supports 30W VOOC Flash Charge 4.0. As in that case, you can fully charge your phone in the shortest possible.
Third, it is important that you own a phone that allows you to perform different functions at the same time, providing an opportunity to do the work and have some sigh of relief as well. With phones supporting ColorOS 11.1 the job holders can easily multitask while playing a game or watching a video at the same time.
Fourth, when you are stuck with lots of works at the same time, people often find it difficult to manage all those together. To deal with such situations, job holders look for features such as Flex Drop facility that enables the users to minimize an app screen, but also keep it as a thumbnail-sized full-screen window that they can return to at a later time. The users can also customize it to operate in a full screen, small window, or mini window. So, you never feel lost or lose track of any of your tasks.
Fifth, job holders are in constant need of downloading and sharing documents in the office space. So, sharing is significant as the users need to conveniently share their documents with other compatible phones nearby. Phones supporting nearby sharing to take the hassle of uploading, emailing or sending documents through a messaging app away are always on the priority list of the job holders.
These are the things professionals want in their smartphones so that they can maintain their work life more conveniently. If you are also one of them, then OPPO F19 Pro can be the pick as it comes with all these afore-mentioned handy features. With all these features incorporated in one phone, F19 Pro is definitely the phone all the job holders must own to amplify their work life.
Dhaka/Kabir/Nasim