Struggling life with hypertension
Md. Zahurul Islam || risingbd.com
Published: 09:43, 20 October 2021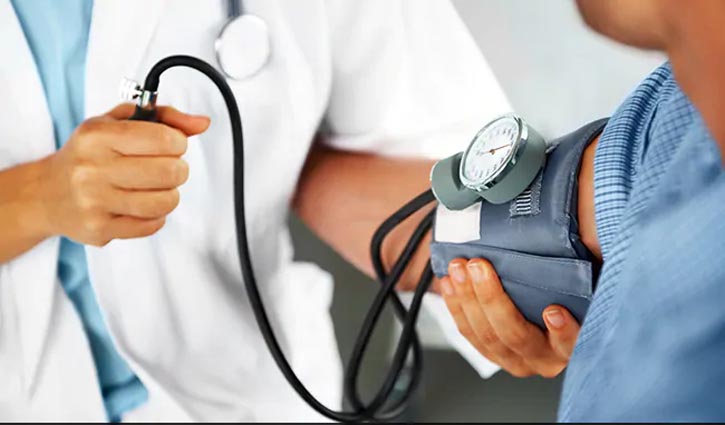 Amir Shikdar (35) is a day laborer in profession. He is the only source of income in his family. Carrying hypertension for more than two years, he was diagnosed with diabetes last May. He has been experiencing the shortness of breath since last month alongside the gastric problems. Besides, Amir got frustrated with his diagnosis of diabetes as he knew that the management and treatment of these diseases will not be easy for a day laborer like him.
It takes some seven to eight thousand taka per month for the medicines. Together with the other survival expenditure; such as house rent, food cost, utility bill, etc.; the medicine cost supports his drowning in debt day by day. The ups and down in Mr. Amir's economic condition often leads to compromise on medicine.
Like Amir Shikdar, many people with hypertension in Bangladesh are living in a miserable condition, and their economic instability set the treatment back. Their normal life has been eroded by the spread of disease and grief. They are carrying the psychological torment alongside the disease on their shoulder and such suffering has been doubled due to the declining income during Covid-19 pandemic.
Importantly, none of these people are aware of the long-term severity of these chronic diseases, neither do they aware of the government healthcare services. Only Dhaka and Shaheed Suhrawardy Medical College represent government healthcare to them. Although they know that these hospitals have free drugs and healthcare services, they claim to avoid services from there due negligence and terribly long waiting queue of patients. Most of the lower-income people are totally unaware about the public diabetes or hypertension medical services or 'Guide Books'. So, they continue relying on private hospitals and doctors.
"Sometimes health workers come just to give medicines and services to pregnant mothers but none come to talk about these (hypertension, diabetes) diseases", said people living with hypertension and diabetes.
Heart disease and stroke due to high blood pressure is now one of the top fatal diseases in the world. For this, both treatment and prevention are needed. It can even lead to various complications and sudden death. Public health specialists are worried that all the statistics could be failed in the present situation of non-communicable disease in the lens of COVID-19. Different studies showed that COVID-19 infected people with high blood pressure have twice the risk compared to other patients.
With the passing days, the number of hypertensive patients is increasing rapidly, leading the way to anxiety, high treatment and drug cost, and the meagerness of income. However, hypertension is a disease that has a good chance of being prevented. But once someone develop it, he has to spend the rest of his life with it and count the time when the complications related to hypertension appear. Therefore, people at all levels should consciously participate and work for its prevention as well as the government needs to raise awareness program and ensure the availability of quality healthcare at a reasonable price.
Writer: Md. Zahurul Islam, Communication Management Officer, Eminence Associates for Social Development. Mail: [email protected]

Dhaka/Mukul