Lebanon orders house arrest of port officials
News Desk || risingbd.com
Published: 11:01, 6 August 2020 Update: 11:05, 6 August 2020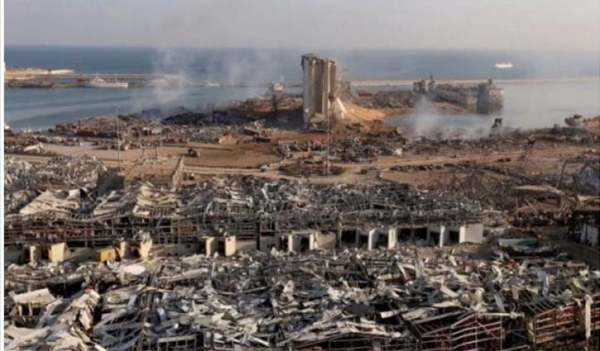 Lebanon has declared a two-week state of emergency in Beirut and ordered the house arrest of anyone involved in storing volatile chemicals blamed for a massive blast that ripped through the capital, killing more than 135 people.
The cabinet took the decision as the number of injured climbed to 5,000 and scrutiny mounted over why the authorities allowed 2,750 tonnes of ammonium nitrate to be stored at the city's port for six years.
The cause of Tuesday's explosion is not immediately clear, but officials link the blast to some 2,750 tonnes of confiscated ammonium nitrate that had been stored in a port warehouse at the port for six years.
The explosion sent shockwaves through the Lebanese capital, killing at least 135 people and injuring 5,000 more.
More than 300,000 people lost their homes, and the Governor of Beirut Marwan Abboud said losses from the blast are estimated to be between $10bn to $15bn.
Officials said they expect the death toll to rise further as emergency workers dig through the rubble to search for survivors.
Lebanon's cabinet has declared a two-week state of emergency in the capital and handed control of security in the city to the military.
Dhaka/Mukul