When and who are getting coronavirus vaccine
News Desk || risingbd.com
Published: 22:39, 25 November 2020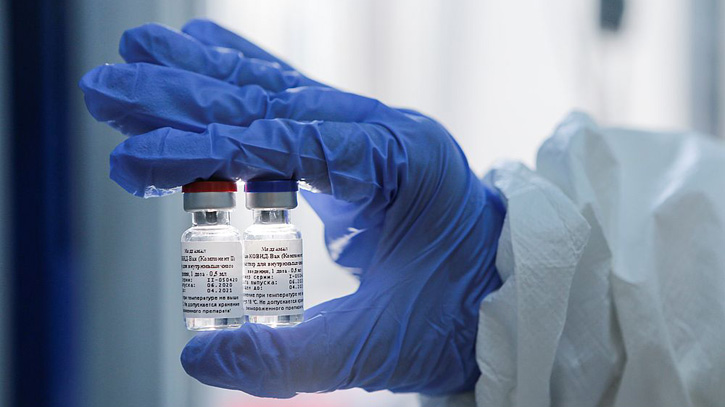 Pfizer and Mordana Inc. of the United States have claimed that coronavirus vaccine they have developed are 95 percent effective.
 
Meanwhile, AstraZeneca of the UK said their vaccine is 90 percent effective. Manufacturers said that if vaccines are approved by regulators in the next few weeks, global distribution of vaccines will begin soon. And then the governments of different countries will decide who will be given vaccine when and how.
Pfizer, Mordana and AstraZeneca have already begun production of vaccines, according to Reuters. Pfizer said it would be able to supply enough vaccines to give 2.5 crore people while Mordana 1 million and AstraZeneca 10 crore people.
The Department of Defence and the Centers for Disease Control and Prevention (CDC) of the United States will administer the vaccine across the country. Initially, they will distribute 64 lakh vaccines across the country in mid-December.
 
The United Kingdom will also launch a vaccination programme in December. However, the 27 countries of the European Union will decide for themselves when they will start the vaccination programme.
The US CDC said it would first vaccinate 2 crore and 10 lakh health workers and 30 lakh people who have been in service centers for a long time.
 
In the next step, there are 8 crore and 70 lakh workers engaged in very important work. These include firefighters, police, school officials, transport workers, food and agriculture workers and food service workers.
In the third phase, there will be 10 crore adults at health risk and 5 crore and 30 lakh people over the age of 65.
However, it was not immediately clear when the vaccine would be available for children. Coronavirus vaccine will be available in drug stores, clinics and doctors' chambers in April next year.
EU countries may approve vaccine safety in December. Most countries have said they will give priority to vaccinating elderly and vulnerable people and frontline workers such as doctors.
Italy says it expects to receive the Pfizer and AstraZeneca vaccines early next year.
Spain plans to launch the vaccination program in January. Bulgaria expects to receive the first shipment of the vaccine in March-April. Germany hopes to begin vaccination early next year.
The World Health Organization (WHO) is working to provide vaccines in poor countries. WHO and GIVI have raised 200 crore US dollars from rich countries and non-profit organizations to ensure the supply of vaccines. They set a target of vaccinating three percent of the population in the first phase and 20 percent in the final phase.

Dhaka/Shahed/AKA