Trump supporters stage armed demonstrations across USA
Chhabed Sathee, Staff Reporter, USA || risingbd.com
Published: 15:28, 18 January 2021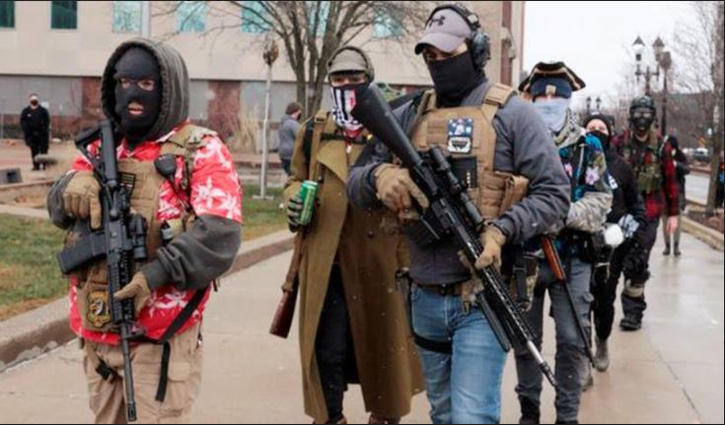 Trump protests are taking place across the United States. Protests by Donald Trump supporters began on Sunday (January 17) local time.
Many have also protested with weapons. Though they could not hold a large rally on Sunday, Trump supporters held small rallies from Ohio to Washington peacefully, police said. No unrest took place anywhere. However, in some areas the protesters had firearms in their hands. Detectives said supporters of several militant groups were also seen on the streets.
And just two days later, Joe Biden will be sworn in as the next US President in Washington DC. Earlier, supporters of Donald Trump began a nationwide protest march. They protested in several US states on Sunday. However, police said that everyone protested peacefully on Sunday.
Trump supporters still claim that Trump has won the election. He has been lost by fraud. Cases were filed in multiple courts across the country. But Trump supporters could not provide any evidence anywhere.
Despite this, they have continued to protest. Protests erupted in Ohio, South Carolina, Texas and Michigan on Sunday. Protesters had weapons in several places. Detectives said members of the extremist group Bugalu were seen in some of the processions. They had automatic rifles in their hands. The group wants to overthrow the government by waging another civil war in the United States.
Dhaka/AI