Coronavirus outbreak in China, Beijing goes into lockdown
SM Al-Amin, from China || risingbd.com
Published: 17:00, 25 January 2021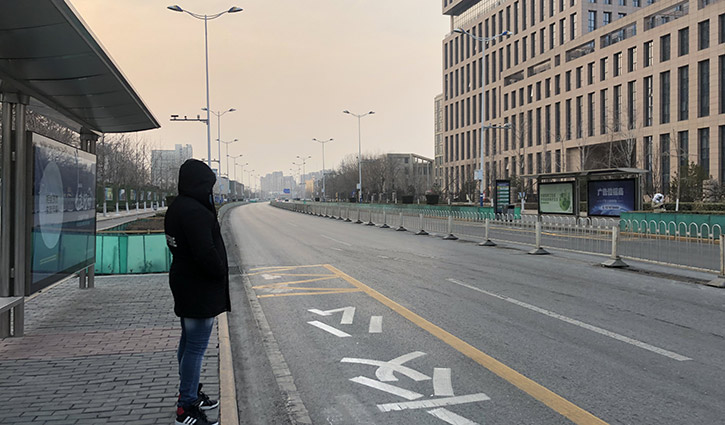 The Chinese capital Beijing has announced a partial lockdown. As many as 1.7 million residents are banned from leaving Beijing after several people were detected with coronavirus infection.
Seven people, including six, were identified in Tashing district, south of the city, on Wednesday. As many as 1.6 million Tashing residents have been barred from leaving Beijing without special permission from authorities and testing of the Covid-19.
Local government authorities declared that meetings of 50 or more people have been banned in the district, as well as postponing weddings. All students in the district are instructed to study at home. In addition, residents of the Tashing area where Covid was found have been instructed to stay indoors.
Meanwhile, everyone including Bangladeshis living in Beijing, is in some trouble due to the lockdown. When contacted by Bangladeshis living in the city of Tashing, they said that in this situation of lockdown, they always have to spend time at home. It is becoming a little difficult to collect halal food online as there is no food collection due to sudden lockdown. All the mosques are closed; prayers have to be offered at home.
They also said the free coronavirus test programme is being run by the Beijing government. They believe that the Chinese government will be able to bring the situation under control in the capital city very soon.
Beijing is on high alert for the possibility of the outbreak, including the neighboring province of Hebei, before the upcoming Lunar New Year holidays.
Meanwhile, about 30 million people in the northeastern province of Jilin have been locked down since Monday after a traveling vendor infected more than a hundred people.

China/Al-Amin/AKA