Advice to refrain from Iftar parties to prevent infection in USA
Staff Reporter, USA || risingbd.com
Published: 10:10, 14 April 2021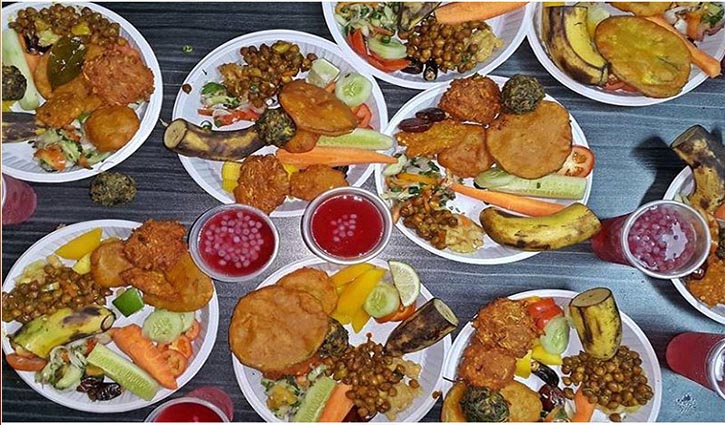 The holy month of Ramadan began in the United States Tuesday. The holy month of Ramadan is being observed in the panic of the corona virus.
On this occasion, the first Tarabeeh prayers were held last Monday night.
Expatriate Muslims from Bangladeshi-populated areas of the United States took part in the first iftar in the evening. However, the World Health Organization (WHO) has said that there is no risk of infection if food packets are arranged without an Iftar party.
The World Health Organization (WHO) has also suggested adhering to new health regulations to protect itself from the deadly virus during the month.
And this time the devout Muslims have broken their fast at home in a home environment by taking care of themselves by following those health rules.
Meanwhile, several countries, including Saudi Arabia, have already issued instructions to deal with Corona. The WHO says it will not be right to hold religious or social gatherings this month. Instead, have a virtual gathering on social media.
Let's talk on the phone, let's see the video call. Be it religious gatherings in front of the television in their respective homes, or listening to religious sermons on the radio, this Ramadan should end.
The WHO has said that no one should go home for Iftar during Ramadan. Do not invite anyone to your home. Arrange food packets without calling an iftar party. There is not much risk of infection. Maintain physical distance when giving zakat or charity. Pray at home.
Although there is disagreement among different indigenous Muslims including Bangladeshis in the United States and Canada every year about the sighting of the moon, the beginning of Ramadan and the celebration of Eid, this time the fast has started together. So far no change has been reported.
risingbd