IS bride Shamima apologises to UK public
News Desk || risingbd.com
Published: 21:44, 15 September 2021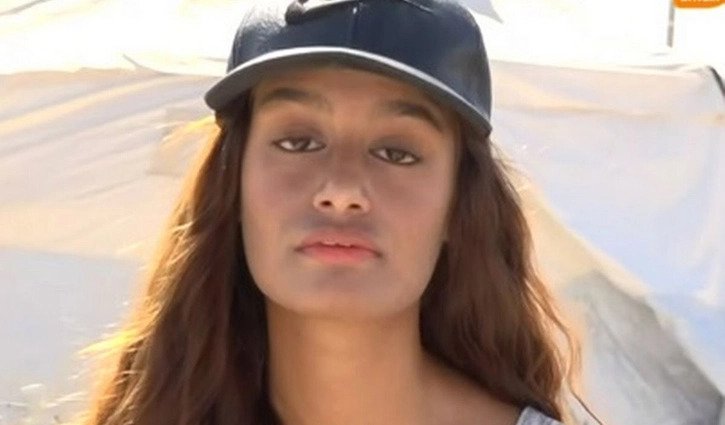 Shamima Begum has said she is "sorry" to the UK public for joining the Islamic State (IS) and says she would "rather die" than go back to the terrorist organisation.
Speaking to ITV's Good Morning Britain from a Syrian camp where she is being detained, the 22-year-old said she was groomed by IS. However, she added: "There is no justification for killing people in the name of God. I apologise. I'm sorry".
Ms Begum left the UK aged 15 when she and two other east London schoolgirls travelled to Syria to join the IS in February 2015.
On Wednesday, appearing in a Nike baseball cap and a grey vest, Ms Begum said she left for Syria as she thought she was "doing the right thing as a Muslim".
"I did not want to hurt anyone in Syria or anywhere else in the world. At the time I did not know it was a death cult, I thought it was an Islamic community," she added.
Since at least February 2019, Ms Begum he has been in Al-Roj camp in Syria. ITV News revealed to Ms Begum two years ago that her British citizenship was revoked. She is challenging this decision and wants to be allowed to return to the UK to pursue her appeal, but the Supreme Court have prevented this.
During her interview with Good Morning Britain, Ms Begum appealed to Boris Johnson, asking him to let her re-enter the UK and stand trial.
"You are clearly struggling with extremism and terrorism in the country. I want to help with that, telling my own experience with these extremists, what they say and how they persuade people to do what they do," she said.
Sajid Javid, who as home secretary in 2019 made the decision to revoke Ms Begum's citizenship, said he stands by his choice. _Agencies

Dhaka/AKA