'Omicron 6 times more transmissible than Delta'
News Desk || risingbd.com
Published: 10:54, 29 November 2021 Update: 11:10, 29 November 2021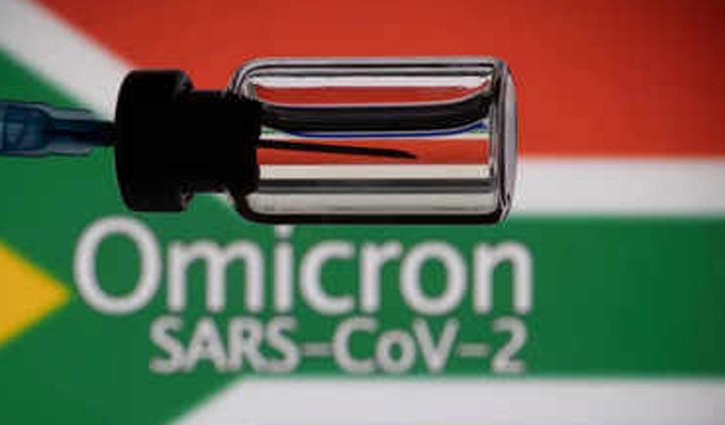 The newly emerged variant of concern B.1.1.529 (Omicron) may not respond to monoclonal antibody therapy or cocktail treatment, experts fear.
Based on preliminary analysis of Omicron infections in South Africa and elsewhere, experts suggest that it has six times higher potential to spread (R value) than the Delta variant that had triggered the second wave in India. It could also evade the immune system. It may also cause vaccine breakthrough infections.
The Delta variant, which causes heavy infections and mortality, responds to monoclonal antibody therapy. However, its offspring, the Delta plus, did not respond to this therapy, considered a miracle treatment for Covid-19 in initial stages of infection. After the Delta plus, Omicron is the second variant of concern that may not respond to monoclonal antibody treatment.
According to Mercy Rophina, research scholar at IGIB, the new lineage carries a total of 53 variants precisely, including 32 spike protein variants. "Most of the observed variants are found to possess resistance against immunity and other functional implications. Six variants with spike receptor binding domain on G339D, S373P, G496S, Q498R and Y505H are found resistant to monoclonal antibodies (mAbs) including etesevimab, bamlanivimab, casirivimab, imdevimab and their cocktails," Rophina tweeted.
In a series of tweets on the new variant, Scaria, an expert in genome sciences, said at least one case of B.1.1.529 in Israel seems to have received a Covid-19 vaccine booster, suggesting the variant can cause vaccine breakthrough infections.
Scaria said three mutations in the S1/S2 furin cleavage site possibly suggests better cell entry (and may be transmissibility). He, however, added that properties of single mutations don't always add up when they occur in combination. Nevertheless, they give potential directions to explore._Times of India
Dhaka/AI