New Peru president sworn in
Published: 08:55, 8 December 2022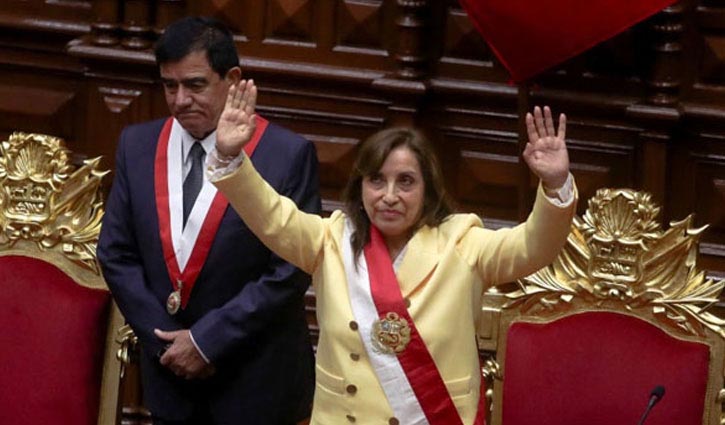 Peru has gotten a female president for the first time after ex-president Pedro Castillo was impeached - hours after he tried to dissolve parliament.
Dina Boluarte - previously the vice-president - was sworn in after a dramatic day in Lima on Wednesday.
Earlier in the day, Mr Castillo had said he was replacing Congress with an "exceptional emergency government".
But lawmakers ignored this, and in an emergency meeting impeached him. He was then detained and accused of rebellion.
Castillo had said the move aimed to "reestablish the rule of law and democracy" in Peru but it was widely condemned by opposition leaders and others, including his own vice president, Dina Boluarte, as an attempted "coup".
Congress asked Boluarte to take over following its impeachment vote and she took the oath of office on Wednesday afternoon to become the first woman to lead the South American nation. She was sworn in as president until 2026.

Dhaka/Mukul