Creative Digital Bangladesh providing digital problem solutions
News Desk || risingbd.com
Published: 18:53, 27 October 2021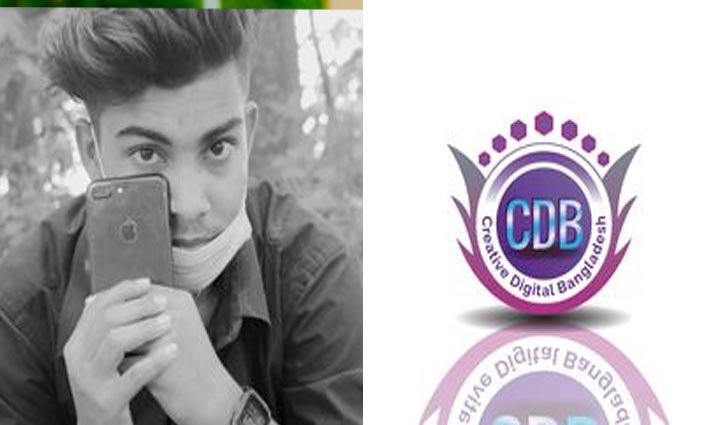 1. Tell me about yourself.
Arefin Sowrob: I am Arefin Sowrob, a well-known actor and entrepreneur. I am the founder of one of the most successful digital marketing firms of Bangladesh, known as Creative Digital Bangladesh where people get all digital problem solutions in single stop.
02. How could you manage to show interest of being an entrepreneur?
Arefin Sowrob: Actually from my childhood, I was keen to work in digital marketing area. Seeing my many relatives working in the area and achieving many national-international awards grab my attention to work in digital marketing area.
03. How did you start your journey?
Arefin Sowrob: After giving my Secondary School exam, I took training for three months, and I gave my full-time effort and hard-work in this time. Scrolling in many freelancing sites, I met many foreign digital marketers but that time I was an amateur English speaker. From that day, I learned English properly, then communicated with them and started my dream work.
04. Did you face any sort of struggle?
Arefin Sowrob: I knew well, that being an honest and right person there will be many struggles in life. I took all my struggles positively, tried to resolve the problems and learn many things from all struggles to make myself a better version.
05. How are you growing your business?
Arefin Sowrob: Behind the success of my story all my friends have played a great role. I believe stronger we stand, divided we fall.
06. What's the present condition?
Arefin Sowrob: Success or failure: With pride and success with honesty, our firm has grown into rapidly 150 employees specialised in different sectors of digital marketing. We have a future goal to bring up our company as a worldwide service provider.
07. What steps did you take to promote your business?
Arefin Sowrob: Our works and efficiency of works helped automatically to get more consumers. We provided some complementary services to some influencers and celebrities which also played a great role behind this success. Currently, we are running ads in many websites and social media for promotion purpose.
08. What is your mission and vision regarding this organization?
Arefin Sowrob: Our goal is to convert this organisation into an institution where youths can take trainings from professionals and build up their careers for future
09. What are your messages to the new comers?
Arefin Sowrob: I believe where there's a will, there's obviously a way, for becoming a successful entrepreneur, hard work and research is the only way that can help you. Like always for shining in life time management and keeping your valuable clients' commitments can boost your company.

Dhaka/Nasim/Mukul