Punishment for teachers too lenient
Sir Frank Peters || risingbd.com
Published: 12:49, 23 June 2022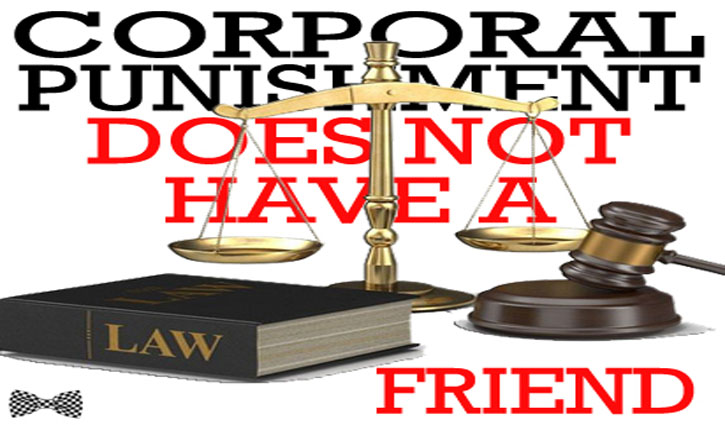 TWO schoolteachers, guilty of giving corporal punishment to children, are due to face the court again because the original sanctions given to them are considered "shockingly lenient".
The Pretoria High Court will hear a landmark case on the use of corporal punishment by teachers. Two separate incidents at two different schools are at the heart of the case.
The Centre for Child Law (CCL), is taking the South African Council of Educators (SACE) to court in a bid to secure harsher sanctions for two primary teachers who received what the organisations describe as "shockingly lenient" sanctions.
In 2015, a seven-year-old boy had been hospitalised after the teacher hit him on the head with a PVC pipe.
In another case in 2019, a 10-year-old girl bled from her ears and suffered with "on-going complications" after she was slapped and beaten by her teacher.
Both teachers pleaded guilty and received identical sanctions. In addition to being fined R10,000 (about 60,000-taka) each, their names were removed from the roll of educators. However, this was suspended for 10 years!
The Centre for Child Law also wants SACE to reconsider its broader internal policies for dealing with these matters.
In their submission papers to the high court, they emphasised that despite being outlawed more than 24 years ago, corporal punishment was still rife in South African schools and had to stop.
It described the practice as "demeaning, undignified, inhumane, and psychologically damaging" and said that SACE had a significant and important role in stamping it out.
The same can be asked of teachers' unions in Bangladesh. Teachers unions should never support members who break the laws of the nation and give the teaching profession a bad name.
In 2011 Bangladesh Supreme Court justices Md. Imman Ali and Justice Md. Sheikh Hassan Arif described corporal punishment as "cruel, inhuman and degrading treatment and a clear violation of a child's fundamental right to life, liberty and freedom."
Sir Frank Peters, is a former newspaper and magazine publisher and editor, and an anti-corporal punishment crusader.
Dhaka/Mukul