Sports journalism: Where joy and sorrow go hand in hand
Azad Majumder || risingbd.com
Published: 10:30, 2 July 2022 Update: 12:23, 28 July 2022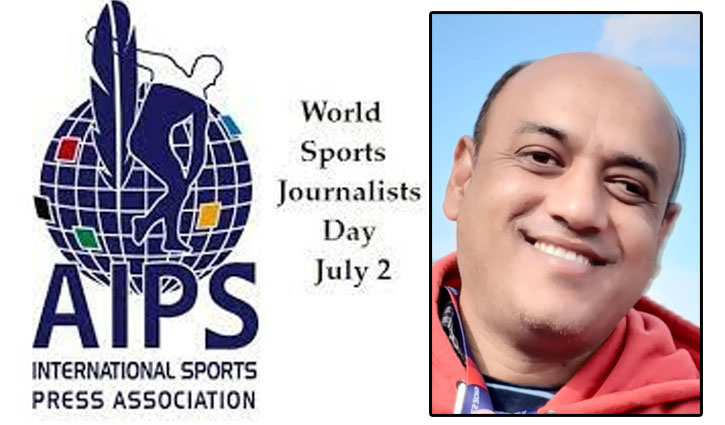 Congratulations to my fellow sports journalists on World Sports Journalists Day today. I don't know if any other branch of journalism has a separate day like this to celebrate. But you deserve it thoroughly for the love, passion, and dedication you are showing to your profession despite not being considered part of the mainstream, especially in our country. You have almost no opportunity to learn the trade at any university. Hardly a public or private organisation organises training courses for you. Yet, you are developing yourself in your own unique way.
I have been to this extraordinary profession for almost 25 years now and have enjoyed every single day at work. I know many of you are enjoying it the same way though there are many demotivating factors around you. Sometimes the job may appear tiring, especially when there is no sporting success to write about or tell. But never mind. There is some light at the end of every tunnel.
I started at a time when success in the field was hard to come by. Football was in doldrum, national cricket team was winless for five years. Success was also few and far between in other sports. Yet, I persisted with it when I could easily switch to another profession. I know it for sure many of you too had plenty of options.
The chance of you becoming a successful sports journalist depends on how you enjoy it. Not necessarily you have to be a sports buff. Fans usually do not make a good journalist, for they see only what they want to see. But you must be a sports enthusiast. Unless you know Manchester United is a club or company you are unlikely to be successful here.
Sports journalism is not very rewarding financially. True that some journalists are globe trotters thanks to this profession. But most end up at desks counting runs, wickets, points, and goals. Some are made redundant in their respective office. Unless you agree to change desks, you can easily be discarded by your office after a certain age.
Freelancing is an option in some countries but not at least here. You have to live always with some uncertainties. Even then some you never give up. You are like those poets who are better when hungrier. Joy and sorrow go hand in hand in sports. When one team celebrate another team cry. You live with both. It makes you enjoy life even in hardship. No other profession gives you this opportunity.
The writer is joint news editor at New Age and Bangladesh correspondent of Spanish news agency Agecia EFE
Dhaka/Mukul