Sheikh Hasina world's longest serving female leader
Published: 14:14, 10 September 2019 Update: 15:18, 26 July 2020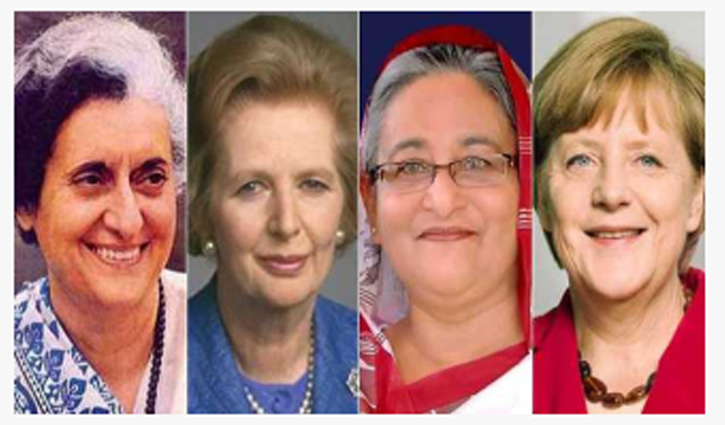 Senior Correspondent: The name of Bangladesh Prime Minister Sheikh Hasina has been placed in the list of longest serving eminent female leaders in the world.
Sheikh Hasina has crossed the records of famed female heads of governments including Indira Gandhi of India, Margaret Thatcher of Britain and Chandrika Kumaratunga of Sri Lanka.
German Chancellor Angela Merkel is on the top of female heads of states in the world. Assuming power on November 22, 2005, she is still running Germany. Sheikh Hasina is now performing the duty of Prime Minister of Bangladesh for the fourth time, including thrice at a straight, reports United News of India.
At first, she became the Prime Minister from 1996 till 2001 and then she came back to power in 2008. In a national election held on December 30, 2018, her party obtained maximum seats in Parliament.
She took oath as the Prime Minister for three consecutive years, on January 7, 2019. She has already completed 15 years as the Prime Minister and now, she is into one year of her fourth term. Sheikh Hasina is the only head of the government, who crossed the records of Margaret Thatcher of Britain.
After assuming power for the fourth time, Ms Hasina has crossed the records of other famous female world leaders. Bangladesh has achieved a great deal of socio-economic advancement during last several years under the leadership of Prime Minister Sheikh Hasina. Per capita income of Bangladeshi people has mounted to 1900 dollars which was below one thousand dollars a few years back.

risingbd/Dhaka/Sep 10, 2019/Nasim
risingbd.com