Regent used to deliver reports without test
Published: 16:02, 6 July 2020 Update: 15:18, 26 July 2020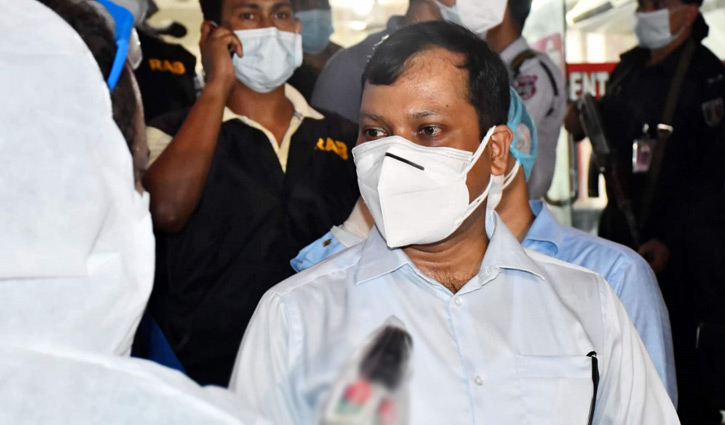 The mobile court of Rapid Action Battalion (RAB) has found evidence that the authorities of Regent Hospital Ltd used to deliver coronavirus reports as positive and negative without testing samples.
The mobile held eight people the drive who were allegedly involved in the wrongdoing.
The matter came to light after RAB mobile court led by its Executive Magistrate Sarwar Alam conducted a drive at Regent Hospital Ltd (Uttara Branch) on Monday afternoon.
The mobile also seized different documents including a huge number of fake coronavirus report.
Sarwar Alam said there have been many allegations against them for some time. We found in drive that the hospital authorities had collected numerous samples, but tested only 42 of those. We immediately found 26 reports which were delivered without carrying out any test.
He further said the fake reports were prepared at the Regent IT Branch at neighbouring building of the hospital complex. In this way, they have cheated people and swindled crores of taka. Apart from fabricated reports, we also got allegations of charging extra bills, after talking to patients in the hospital.
According to RAB sources, the eight people who were held during the drive were taken under RAB custody. However, their identities were not known immediately.
The drive was continuing at the Uttara branch of the hospital till the report was filed around 8:30pm on Monday.
Besides, it was learnt that RAB members also sieged Mirpur branch of the hospital and drive was being conducted there.
Dhaka/Nur/AKA

risingbd.com