Legal notice served to arrest former Health DG
Published: 15:43, 24 July 2020 Update: 15:18, 26 July 2020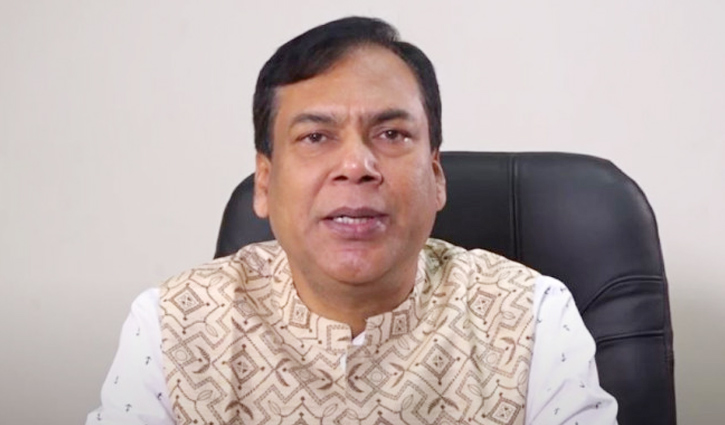 A legal notice was served seeking directions of arresting Professor Dr Abul Kalam Azad, former Director General (DG) of the Directorate General of Health Services (DGHS) within 24 hours. The notice was served to Home Minister and Inspector General of Police (IGP).
Supreme Court lawyer SM Zulfiqar Ali Zunu sent the notice on Friday.
According to notice, the corruption and mismanagement in the health sector had reached such a level that it was reported that most of the COVID hospitals do not have valid licenses. Corruption has started since the beginning of the coronavirus outbreak. Coronavirus has emerged as a blessing to followers of former DG of DGHS. It began with the supply of health protection materials such as PPE, masks, medicines.
The notice further says, 'Is there any chance for the authorities to avoid these irregularities? Corruption is rampant in the procurement of health care products during the Coronavirus period. The responsibility cannot be avoided by the resigned former DG of DGHS.'
The whole nation is deeply concerned about this crisis of the Coronavirus pandemic. When thousands of people are being infected with coronavirus every day, according to government estimates, around 40 COVID-19 patients are dying daily, then mismanagement and irresponsibility in the health sector is an unforgivable crime. The responsibility for the unaccountable corruption in the health sector must be borne by the recently resigned DG. DGHS must take responsibility for the fraud of JKG and Regent Hospital and the signing of the contract of Regent Hospital.
"How did the Ministry of Health and the Health Directorate come to an agreement for coronavirus tests and treatment at the hospital, despite the fact that the Regent Hospital's license has been expired since 2014? We have seen in the electronic media that the Minister of Health himself, a few secretaries including the Health Secretary and the Director-General of the DGHS were present at the signing ceremony. There is no protocol for the presence of the Minister at the signing ceremony of such an agreement."
Therefore, the notice sought the emigration ban and arrest Abul Kalam, within 24 hours under the specific provisions of the Criminal Procedure Code on charges of corruption in the health sector and giving illegal opportunities to fraudulent Shahed. Otherwise, a writ will be filed in the concerned branch of the Hon'ble High Court seeking appropriate directions in the public interest.
Dhaka/Mahidi/AKA

risingbd.com