Six Eid Jamaats held at Baitul Mukarram mosque
Published: 08:27, 1 August 2020 Update: 11:37, 1 August 2020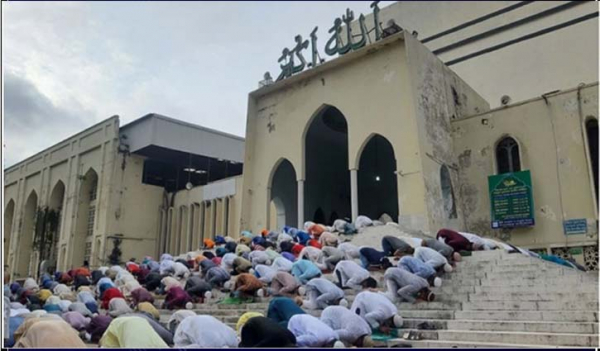 In compliance with hygiene rules and maintaining social distancing, first Eid-Ul-Azha Jamaat was held at 7.00am at the National Baitul Mukarram Mosque.
Hafez Mufti Maulana M Mizanur Rahaman, senior Imam of the mosque, conducted the jamaat.
The second Eid Jamaat was held at 7:50 am, and the third was held at 8:45 am.
Maulana Mahiuddin Kashem conducted the fourth Jamaat at 9:35am.
The fifth Jamaat, conducted by Hafez Maulana Waliur Rahman Khan, was held at 10:30am.
Maulana Muhammad Abdur Rab Mia conducted the sixth and last Jamaat at 11:10am.

Dhaka/NT/Mukul