Hasina-Modi talks in December
Published: 20:39, 28 September 2020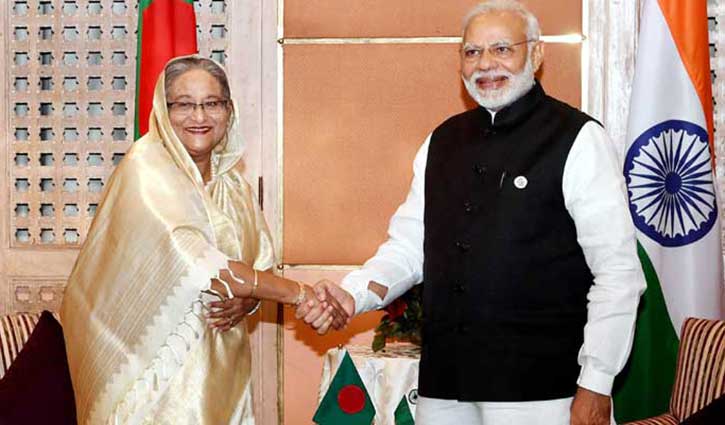 Prime Minister Sheikh Hasina will hold talks with Indian Prime Minister Narendra Modi in December this year.
The meeting will be held virtually if it is not possible in persons due to the coronavirus situation.
Foreign Minister Dr A K Abdul Momen told this to the reporters in the ministry on Monday (September 28).
He said, "If the coronavirus situation improves before December, they will meet in persons. Otherwise, the two prime ministers will hold a virtual meeting."
He further said, "Preparations have been made for the meeting of the Bangladesh-India Joint Consultative Commission (JCC) on Tuesday (September 29). The meeting will discuss border killings, Rohingya crisis, Air Bubble Deal, Water Sharing of 7 to 8 common rivers."
The foreign minister said, "The meeting will hold within a short time. There will be only one hour of discussion. So it will be very difficult to discuss everything."
In reply to queary, Dr Momen said, "Border killings have already been discussed, BGB-BSF have promised in this regard. We do not want any killings at the border. We have agreed to jointly monitor if anything happens there."
Over the talks with Saudi Foreign Minister, He said, "We had a fruitful talk with Saudi Foreign Minister. They will extend validity of Iqama and visa. At the same time, they have promised to increase flights. Hopefully the problem will be solved."

Dhaka/Hassan/AKA