Flag Hoisting Day today
News Desk || risingbd.com
Published: 10:36, 2 March 2021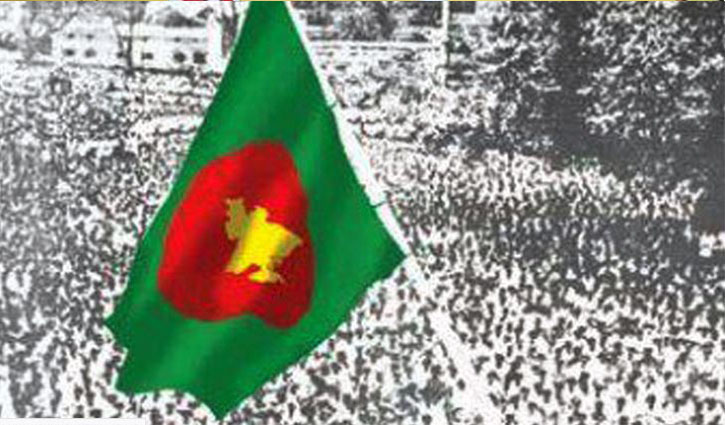 The nation is observing National Flag Hoisting Day today (March 2).
On this day in 1971, the flag of a yet-to-be independent Bangladesh was raised at a massive students gathering on Dhaka University campus.
A specially designed national flag, with a yellow map of Bangladesh inside a red disc in a green ambience, was hoisted amid tumultuous cheers from the spirited students.
Their dream was of a new and sovereign country named Bangladesh emerging through breaking free of the shackles of then military rulers of Pakistan.
Vociferous slogans such as tomar desh amar desh Bangladesh, Bangladesh, tomar amar thikana Padma Meghna Jamuna, bir Bangali ostro dhoro Bangladesh shwadhin koro, were raised as the flag went up on the campus. Clearly, the road to freedom had been taken.
During the nine-month War of Liberation the flag served as the symbol of the state of Bangladesh and was used by the provisional revolutionary government of Bangladesh in Mujibnagar to buttress its political, diplomatic and military struggle to free the country of Pakistan's occupation army.
On the attainment of freedom, the national flag was officially adopted on 17 January 1972 with a slight change. The map of the country was taken out of the flag. The flag, as it has been in use since 1972, portrays a land of lush, verdant green on which the red sun of liberty symbolizing the sacrifices of millions of Bangalis proudly showers its timeless luminosity.
The then Dhaka University Central Students Union [DUCSU] Vice-President ASM Abdur Rob, formally hoisted the flag.

Dhaka/Mukul