Coronavirus death toll: Experts are in fear
Desk Report || risingbd.com
Published: 18:12, 15 April 2021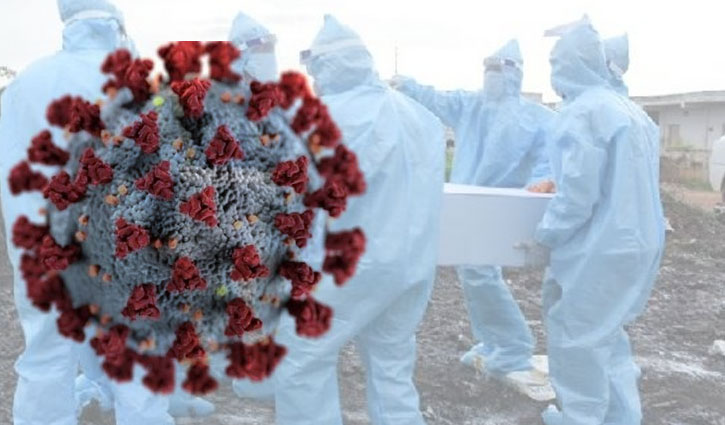 The second wave of Coronavirus pandemic is going on across the globe. The wave hit Bangladesh too.
People are dying every day due to the virus. Death toll from the coronavirus infection has surpassed the grim 10,000 mark in Bangladesh as 94 more people have died of the deadly virus in the past 24 hours.
Experts opined that the upward trend of death is alarming. Violation of health rules, random roaming here and there, avoiding doctors' consultation, failing to visit hospital in time are the reason behind the increasing of death toll.
Dhaka Medical College Hospital (DMCH) Director Brigadier General Md Nazmul Haque said, "The number of infection is increasing gradually. So, the death number is also in upward trend. Young and healthy people are dying this time comparably due to virus. These young age people don't care the virus and try to roam here and there infecting others."
This disease came from outside of the country. So, all kinds of air communication should shut. The government should maintain zero tolerance policy in this regard.
Following the issue, Mirpur's M R Khan Child Hospital professor Dr. Farhad Manzur said, this time the rate of infection and death is higher due to the new strain of Coronavirus. Immune system of body is not working against the virus. Our fate helped us in the first wave of coronavirus. But this time the fate would not work.
Mesbah Azad/Nasim