No familiar scenery at bus counters
Published: 16:13, 16 April 2021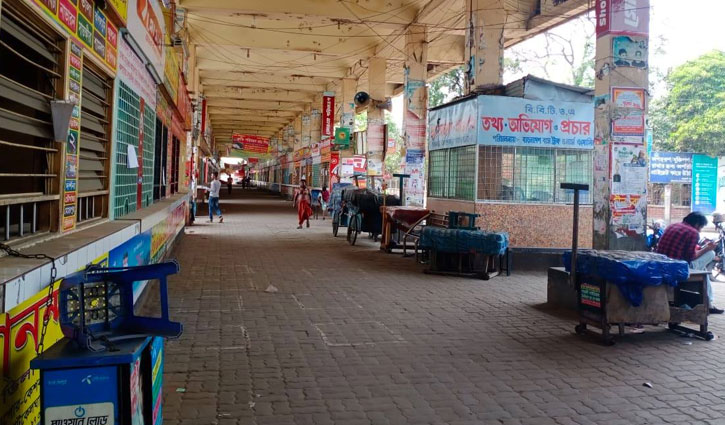 The eight-day lockdown is underway across the country to prevent coronavirus infection. The Friday (April 16) is the third day of the lockdown. All types of public transports have been suspended due to the lockdown across the country. As a result, Gabtali, the busiest bus terminal in the capital, was seen desolate at all. There is no one at the terminal counters except one or two contractors and helpers.
When visited Gabtoli area on Friday, it was seen that no buses have been leaving from the terminal of the capital during the lockdown. The terminal is empty at all. There is not any single passenger there. There is not also any hawker shout in the terminal premises. Sometimes one or two passengers are coming. They are sitting with bags and belongings on their hands and shoulders. All counters at Gabtali bus terminal remain closed. Those who are coming are going to the destination by alternative means.
Shyamoli Paribahan counter worker Anwar Islam said, "The counter is closed due to lockdown. There is no work, so I have come to the terminal to spend time chatting with acquaintances."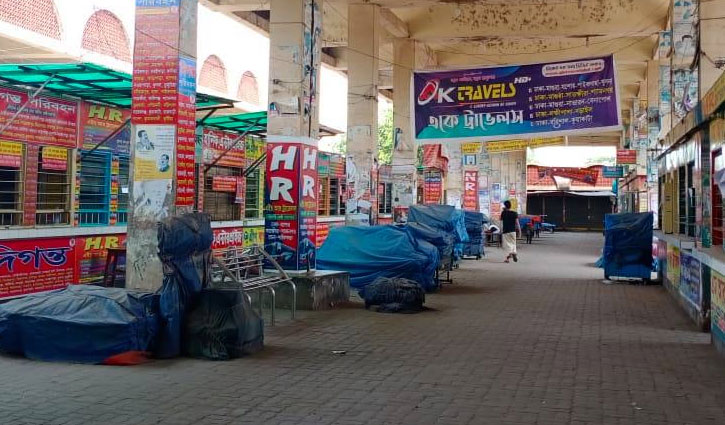 The similar situation was seen at Mohakhali bus terminal. there are usually long queues for ENA transport tickets other times. But today the counter is closed. Even then many workers came to the terminal, spending lazy time.
When asked, Secretary General of Bangladesh Road Transport Owners Association Khandaker Enayet Ullah said, "All public transports are closed due to the strict lockdown announced by the government. Public transports have been kept in the terminals. Employees of our various bus companies visit there from time to time. Because if the bus is kept in one place for a long time, something may be missing. Because many people may take away some parts of the bus. So, all these workers are sometimes sent to the bus terminal to guard the vehicles."

Dhaka/Hasibul/AKA