What to do if SMS not delivered for 2nd dose of vaccine?
News Desk || risingbd.com
Published: 18:00, 8 May 2021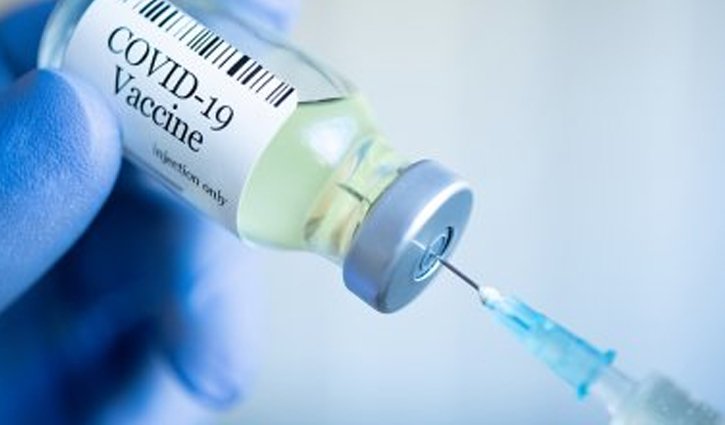 The second dose of coronavirus vaccine is being given across the country. For the first dose, SMS was delivered to the registrar's mobile phone, but anomaly is happening in case of the second dose. Many did not receive any SMS on their mobile phones. Even if the SMS is not received, many people are appearing at the designated center as per the date given on the vaccine registration card.
And the anomaly is happening here. Many from the center are being told that the vaccine will be given once the SMS was delivered. Victims say they are not getting the vaccine even after going to the center on the scheduled date. But the health directorate says, there is no problem even if the SMS is not delivered, the second of the vaccine will be available in time.
When asked, Farid Hossain, director of the Health Directorate, said, "SMS is supposed to be delivered on time. Even if someone does not receive the SMS for any reason, he can get vaccinated on a specific date in the specific center. Even if someone cannot go on the date written on the registration paper, he/she can go and get vaccinated as soon as possible. There is no reason for any doubt about it."
Professor Meerjady Sabrina Flora, director of the health directorate, said, "Those who got vaccinated with the first dose will also get the second dose. Her is no hesitation. There is no obligation to receive SMS with it. This is a process. Even if someone does not receive the SMS, the second dose must be taken within 8 to 12 weeks of the first dose. Those who have already passed 8 weeks have no reason to be anxious. The second dose should be taken any time within 12 weeks."
Mentionable, the Directorate General of Health Serivces (DGHS) declared on May 5 that the first dose of the vaccine suspended from April 26 until further notice due to the shortage of vaccines. After that, the registration of vaccine has also been stopped by the Health Directorate.
Earlier, the corovanirus vaccination programme started on February 27 across the country. Since then, the first dose of vaccine was given to 5 lakh 19 thousand 757 people till May 4. From April 8, the second dose of the vaccine has been started to be given. Since then, 35 lakh 11 thousand 621 people have taken the second dose so far.

Dhaka/Mesbah Aajad/AKA