CC cameras to be installed on Dhaka-Chattogram highway
News Desk || risingbd.com
Published: 20:24, 18 May 2021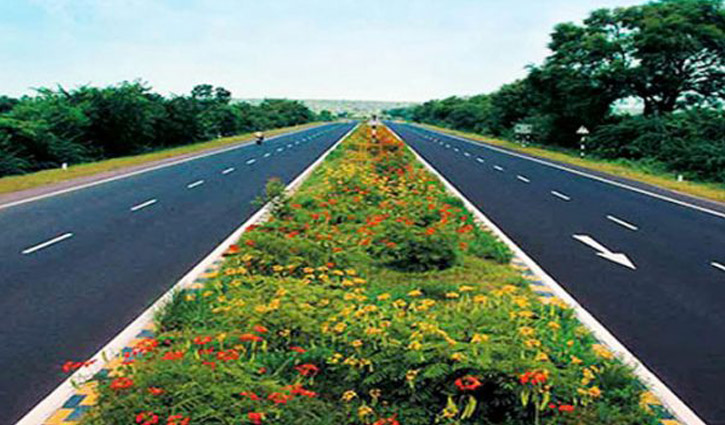 The government has taken an initiative to control law and order situation and improve traffic management on the Dhaka-Chattogram highway by setting up a digital monitoring system.
Close circuit (CC) cameras will be installed on the highway under the project titled 'Enhancement of Highway Police Capability'. Expenditure on the implementation of the project has been estimated at Tk 129.22 crore.
According to sources, the Public Security Department of the Home Ministry undertook the project for increasing the capacity of highway police worth Tk 244.21 crore from October 2018 to June 2021. The project was approved at the ECNEC meeting chaired by Prime Minister Sheikh Hasina on November 4, 2018.
The project has been taken up with the aim of introducing monitoring system by installing CC cameras on the Dhaka-Chattogram highway to increase the safety of passengers and ensure smooth flow of traffic. Under the project, a total of 1,427 CC cameras will be installed at 490 places on the highway. It will be possible to monitor the highway with the cameras round the clock.
The project includes funding for the procurement of Highway Digital Monitoring Systems (cameras, computers, software and accessories) and their operation and maintenance, purchase of 30 motor vehicles and other equipment to enhance the Highway Police with capability.
According to sources, the project is being implemented with the full funding of the Bangladesh government. In the RADP of the current (2020-21) fiscal year, Tk 50 crore has been allocated in favor of the project. Rest of the money will be added to next year's ADP after completing purchase activities.
When tenders were called for the implementation of the project on July 12, 2020, a total of 43 tenders were sold. However, five companies submitted tenders till the last. The tender evaluation committee held several meetings. The Technical Sub-Committee constituted to examine whether the tenders received in the 'One Stage to Envelope' system on the last date of submission of tenders are in line with the technical specifications. The technical evaluation committee included two experts from Bangladesh University of Engineering and Technology (BUET) and Dhaka University (DU).

Dhaka/Hasnath/AKA