US expatriate Dr Hafiz couple trying to send 30 lakh more doses of vaccine
Chhabed Sathee, Staff Reporter, USA || risingbd.com
Published: 10:20, 20 July 2021 Update: 10:21, 20 July 2021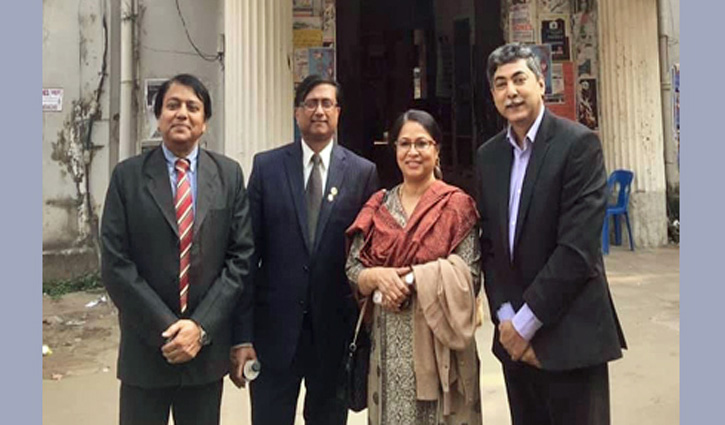 It has been possible to send 25 lakh doses of modern vaccine to Bangladesh with the help of expatriate Bangladeshi physician Professor Dr Chowdhury Hafiz Ahsan couple.
While the expatriate Bangladeshis were suffering due to the increase in the prevalence of coronavirus in the country, Dr Chowdhury Hafiz Ahsan and his wife Dr Selina Parveen extended their hands to help arrange the vaccine for Bangladesh for their strong love to the country.
Hafiz Ahsan was a student of K-37 batch of Dhaka Medical College and he is currently a professor in the U.S. Department of Cardiology. Hafiz and his wife Selina Parveen, with the help of US Nevada Senator Cortez Mastor, has already helped send 25 lakh doses of the modern vaccine to Bangladesh. They are also working to send another 30 lakh doses of vaccine.
Professor Hafiz Ahsan said, "We, the expatriate Bangladeshis, feel proud to be able to play a role in sending a vaccine at the call of the Prime Minister during the turning period of the country. At the same time, we are determined to involve ourselves in any good work of the country."
Dhaka/AI