WB proposes to keep Rohingyas in Bangladesh, Dhaka says 'no'
News Desk || risingbd.com
Published: 18:21, 2 August 2021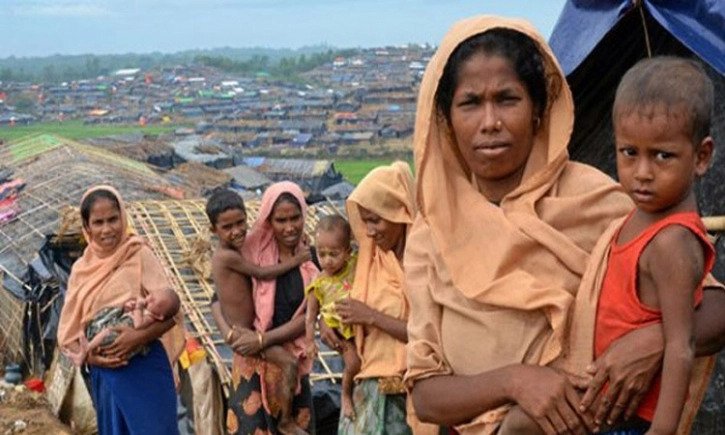 Bangladesh has given shelter to the Rohingya people forcibly displaced from Myanmar considering the humanitarian aspect. The World Bank (WB) has proposed to include them in the mainstream society of Bangladesh or keep them permanently. However, Bangladesh has rejected the proposal as unrealistic.
At an emergency press briefing at the state guest house Padma on Monday (August 2), Foreign Minister Dr AK Abdul Momen said, "Dhaka does not agree with the WB's proposal to include or retain Rohingya refugees in Bangladesh. Repatriation of Rohingyas is our priority issue. The Rohingya will return to their homeland."
He said, "WB has prepared a report. It is not just for Bangladesh, but for 16 countries. In countries where there are refugees, it is about integrating them into the host country. Since the Rohingya are not refugees, we have rejected it outright."
The World Bank recently sent their proposed 'Refugee Policy Reform Framework, to the Department of Economic Relations for opinion. The donor agency says the refugee policy applies to all refugees in other countries including the Rohingya.
However, the Foreign Ministry has written to the Economic Relations Department not to accept the WB's proposal.
The Foreign Minister said, "The programme undertaken by WB is a long-term one. We are not in favour of it. We have made our statement. That said, we do not accept it. An agreement is being reached with them after we reject it. We will make an agreement by eliminating the ones we dislike. We will make a deal if they agree according to our temporary thoughts."
The foreign minister also thinks that there will be an additional pressure for Bangladesh as it does not agree with the WB's proposal.

Dhaka/Hassan/AKA