How police unearth mystery behind actress Shimu murder
News Desk || risingbd.com
Published: 22:51, 18 January 2022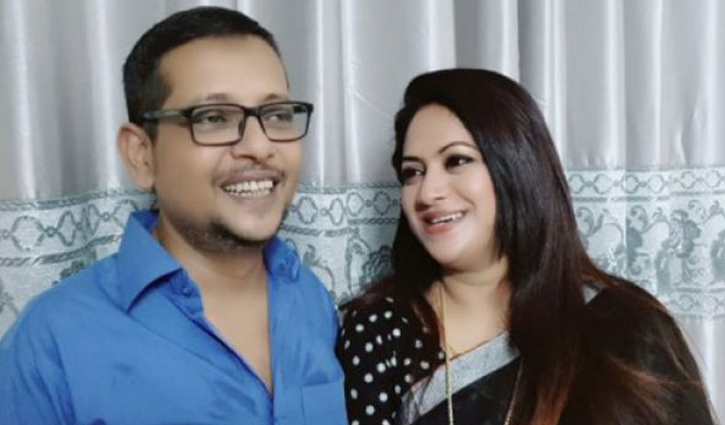 Nobel and Shimu
Police have unearthed the mystery behind the murder of actress Raima Islam Shimu. Law enforcers arrested her husband Shakhawat Hossain Nobel and his friend sensing the connection of a plastic thread by what tied the sack body filled in. Police found a bundle of the same thread in the car of Shimus husband. Then, details were uncovered after massive interrogation.
According to sources involved in the investigation, Nobel strangled Shimu to death between 7:00 am to 8:00 am on January 16. Later, he called his friend Farhad to come to his residence. They both finalized to disappear the body. As per the plan, Nobel collected a sack and plastic thread before. They filled the body in the sack and sewed with the thread. Later, they sent the guard of the residence to bring breakfast to make a scope to bring out the body with Nobel's personal car.
The body was firstly taken to Mirpur area for dumping. But they could not find any proper place there and returned to their Green Road residence. In the evening of the same day, they dumped the body in a bush of Keraniganj.
According to sources, Nobel washed away his car to escape the incident. He also used bleaching powder to remove odour.
Nobel confessed in primary interrogation that he actually filed a General Diary (GD) of missing with Kalabagan Police Station to avoid the responsibility of his wife murder.
Superintendent of Police (SP) in Dhaka district Maruf Hossain Sardar on Tuesday night told risingbd that they suspected the matter from the beginning. The investigation was being conducted on that way. At one stage, they found a connection of thread and uncovered the mystery behind the murder. Nobel killed Shimu due to family feud.
Deceased's sister Fatema said, "Shimu was living with her husband and children in a residence of Green Road. She used to tell me over her husband's torture and family feud different times. But she could not take final decision because of the family and children. I demand exemplary punishment of my sister's killers."

Dhaka/Maksud/AKA