PM to open Padma Bridge on June 25
Published: 13:25, 24 May 2022 Update: 15:41, 24 May 2022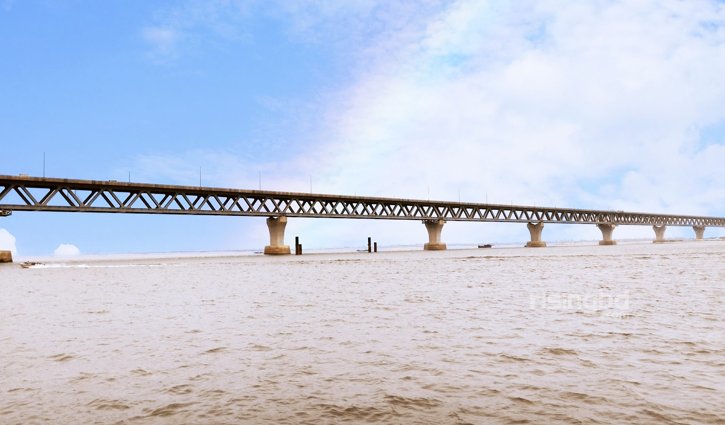 Prime Minister Sheikh Hasina will open the long-awaited Padma Bridge to traffic on June 25.
Road Transport and Bridges Minister Obaidul Quader said this to journalists after a meeting with Prime Minister Sheikh Hasina on Tuesday noon.
The bridge will be named after the River Padma, and it will be opened at 10.00am on the day, he said.
With the launch of the 6.15km Padma Bridge, 19 districts in the south and southwest of the country will be directly connected to the rest of the country, travelling will be easier and time will be reduced.
In addition to facilitating movement, the Padma Bridge will have a positive impact on the economy.
Parvej/Mukul