Washington Post lauds PM for poverty reduction, education expansion
Desk Report || risingbd.com
Published: 17:23, 4 October 2022 Update: 18:37, 4 October 2022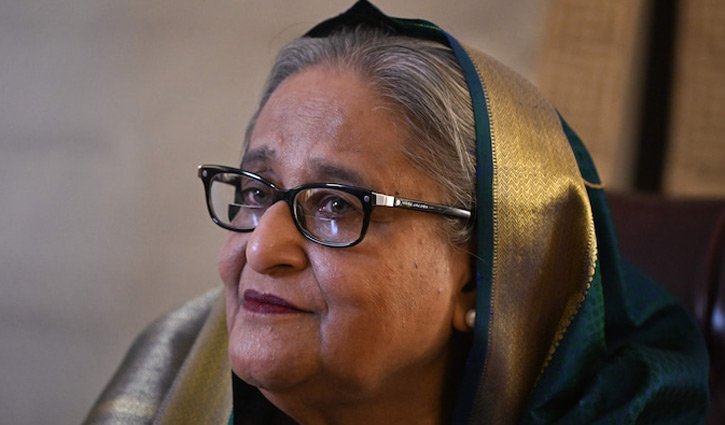 An article published in the widely circulated daily Washington Post commended Prime Minister Sheikh Hasina for her role in reducing poverty and expanding education in Bangladesh alongside raising voice for peace in world.
"In the past decade, she's significantly reduced poverty in her country, expanded educational opportunities and changed housing," said the article published in The Washington Post on Monday.
The article was written by columnist Petula Dvorak upon an interview of Prime Minister Sheikh Hasina recently taken at hotel Ritz-Carlton's ballroom in Northern Virginia in the US.
"No more of these, what do you call them, huts," she said. Even if they are simple structures - brick with a corrugated steel roof - Bangladesh makes housing a human right.
"And it will be in the name of the man and the woman," she emphasized. And then the stage whisper again: "If they split up, the woman keeps the house. Not the man."
The article said that the World Bank gives high marks to growth in Bangladesh under Hasina's leadership, noting it went from "being one of the poorest nations at birth in 1971" to reaching "lower-middle income status in 2015."
Through health care and housing, Hasina said investing in the women of Bangladesh helped elevate the nation.
It was after she told all of this to the United Nations last week, when she thought she was starting the quiet part of her Western tour.
The article said at the UN, Hasina asked for help with more than a million Rohingya refugees who have fled the violence in Myanmar and settled in camps in Bangladesh.
"Camp life is not good," she said. "They want to return to their country," the article said quoting the premier.
The writer said her (Sheikh Hasina's) nation's migrant situation cannot compare with America's as she said when asked a question.
"America ... is a vast country. Lots of land, lots of space, opportunities to do work," she said, sweeping her arm north to south, and asked why should the United States "be worried about these migrants?"
Bangladesh ranks No. 8 in the world in population, with more than 171 million people. "But we are small," she reminded the writer.
The article said that India's Prime Minister Narendra Modi in 2015 congratulated Hasina for her tough, zero-tolerance approach to terrorists, "despite being a woman."
BSS
Dhaka/Nasim