TIN not mandatory for poor people: NBR chairman
News Desk || risingbd.com
Published: 19:29, 2 June 2023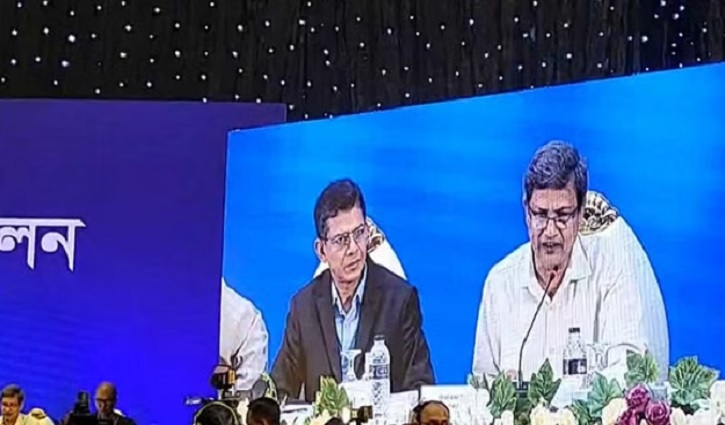 NBR Chairman among others at the post-budget press conference
National Board of Revenue (NBR) Chairman Abu Hena Md Rahmatul Muneem saidthose who have TIN (Taxpayer Identification Number), they are not poor. Return should be submitted only with TIN. And tax of Tk 2,000 has to be paid only after filing the return. However, TIN is not mandatory for poor people.
He said this in reply to queries from the reporters at the post-budget press conference at the Bangabandhu International Conference Center in the capital's Sher-e-Bangla Nagar on Friday (June 2) afternoon.
NBR Chairman said, if you have TIN, you have to file the return. Here you need to see who have TINs. In our country, those who do import-export business, those who have cars and houses in city corporation areas, they need TINs. Those who are involved in such work are not poor anyway. They will not have any problem paying Tk 2,000 a year. On the contrary, they should be proud to give money to the state treasury.
He further said this will apply to those who do business using TINs. However, if a poor person wants to contribute to the government's revenue by paying a tax of Tk 2,000, then we have no problem.
Earlier on Thursday (June 1), Finance Minister AHM Mustafa Kamal presented the proposed budget of Tk 7,61,785 crore for the fiscal year 2023-24 in the National Parliament. The total deficit in the proposed budget is Tk 2,61,785 crore. To meet the deficit, the government plans to take loans from internal sources including banks and foreign sources. In the proposed budget, the government has set a target of Tk 5,00,000 crore revenue collection.
In the proposed budget for the fiscal year 2023-24, Finance Minister AHM Mustafa Kamal has proposed to raise the minimum income tax to Tk 2,000. That is, those taxpayers whose income is below the tax-free limit, but who are required to file income tax returns for receiving services from the government, have been proposed to make the minimum tax Tk 2,000. If this proposal is passed, all service recipients will have to pay the minimum tax for receiving prescribed services even if their income is below the tax-free income limit.
NT/AKA