800,000 deaths caused by suicide every year globally
Manzurul Alam Mukul || risingbd.com
Published: 03:59, 10 September 2015 Update: 15:18, 26 July 2020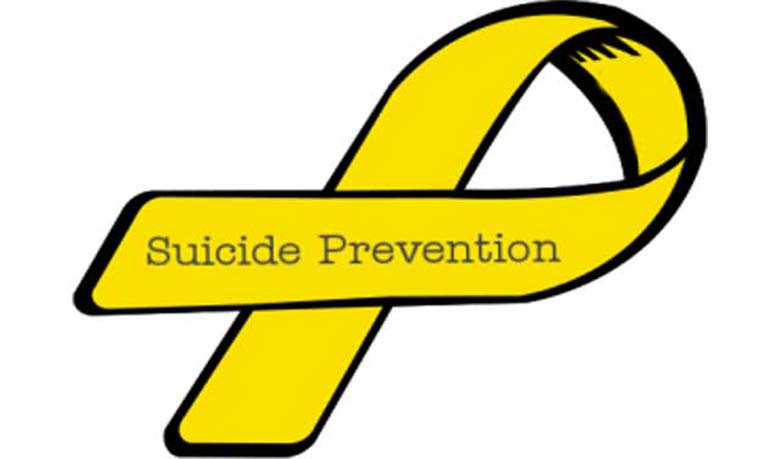 Staff Correspondent: The World Health Organisation says more than 800,000 deaths are caused by suicide every year globally and its South East Asia region ranks the top compared to five other regions of the international body, says a press release.

"Every 40 seconds, a person dies by suicide somewhere in the world. More than 800,000 deaths are caused by it (suicide) and there are several cases of attempted suicide, making it the second leading cause of death among 15-29-year-olds globally," says Dr Poonam Khetrapal Singh, Regional Director, WHO`s South East Asia Region.

In a massage on the eve of World Suicide Prevention Day, the WHO Regional Director says although suicide is a global phenomenon, low- and middle-income countries bear the brunt. In 2012, nearly 75 percent of global suicides occurred in these countries, thus making it an important public health problem to be addressed.

Designated by the United Nations General Assembly, the World Suicide Prevention Day is being observed today (September 10) with a call for action by countries, organisations, communities and individuals for joint action to raise awareness about suicide and suicide prevention.

This year`s theme is: "Preventing suicide - reaching out and saving lives" which encourages all to make collective efforts to reach out to those in need of support.

Dr Poonam says suicide, the act of taking one`s own life, is a tragedy that affects families and communities, leaving long-lasting effects on the people left behind. The survivors of suicidal attempts and their family members face stigma and discrimination, which makes life a burden for them. The WHO has six regional offices in African region, region of the Americas, South-East Asia region, European region, Eastern Mediterranean region and Western Pacific region.

Its South East Asia region has 11 countries -- Bangladesh, Bhutan, Democratic Republic of Korea, India, Indonesia, Maldives, Myanmar, Nepal, Sri Lanka, Thailand and Timor Leste. Suicide in the WHO South-East Asia Region is mainly a problem of the younger age groups and predominantly higher in rural areas. The common methods of suicides in the Region are hanging, poisoning, self- immolation, with small numbers resorting to falls from heights and drowning. Dr Poonam says much of these deaths could be averted through concerted interventions at individual, family and community levels. Early identification of mental disorders and appropriate management and recognition of suicidal behaviours at individual level is helpful, she observes.

A large scale advocacy can also reduce suicide related stigma at community levels as well. She says suicide needs attention as a public health problem not only because of the huge social and emotional burden it has on the family and society, but also because of the scope of prevention that it presents.

Measures can be taken at population, subpopulation and individual levels to prevent suicide and suicide attempts. Also strengthening health systems to provide quality mental health care is a must. WHO`s suicide prevention strategy, she says, focuses on reducing access to pesticides, firearms, certain medications and high buildings. Harmful use of alcohol and depression are also two other major factors contributing to suicide.

The WHO has been vigilant about the risk factors of suicide and has taken appropriate preventive measures to address these problems in the region.

Risingbd/DHAKA/Sept 10, 2015/Mukul


risingbd.com