HAIKU ON BEST
Gazi Abdulla-hel Baqui || risingbd.com
Published: 19:38, 21 November 2021 Update: 19:42, 21 November 2021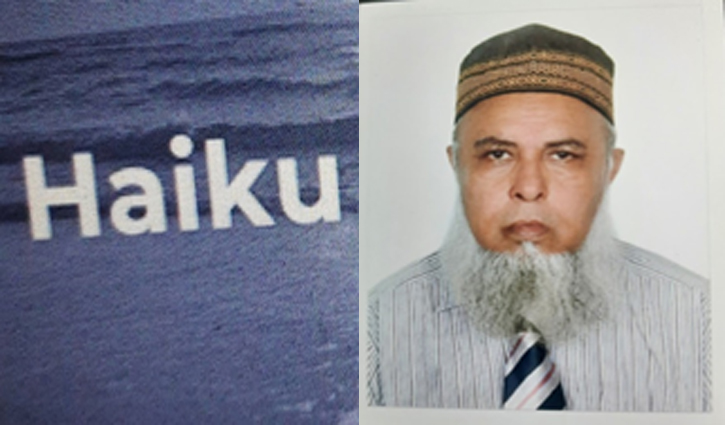 1
The best contact is
when between Master and slave
curtain is lifted.
2
The best moment is
when banning War for ever
true Peace is declared.
3
The best friendship is
when two souls forge a treaty
for exchanging hearts.
4
The life's best act is
to search and research own self
through mind and body.
5
The best teacher is
he who when walks through the dark
marks the paths of thorn.
6
The best gesture is
that the consequence of which
is unforgettable.
7
The best home is that
where a signboard announces
'no evil soul lives here'
8
The best emotion is
when anger melts quickly and
tolerance sits deep.
9
The best scenery is
when a mother spreads the world
before her children.
10
The best feeling is
when a heart throbs to emit
its fragrance of love.
Gazi Abdulla-hel Baqui is a Haiku and Rubaiyat composer, a translator and an academician.
Dhaka/Mukul