Worthy is That Soul
Gazi Abdulla-hel Baqui || risingbd.com
Published: 09:53, 10 December 2021 Update: 09:54, 10 December 2021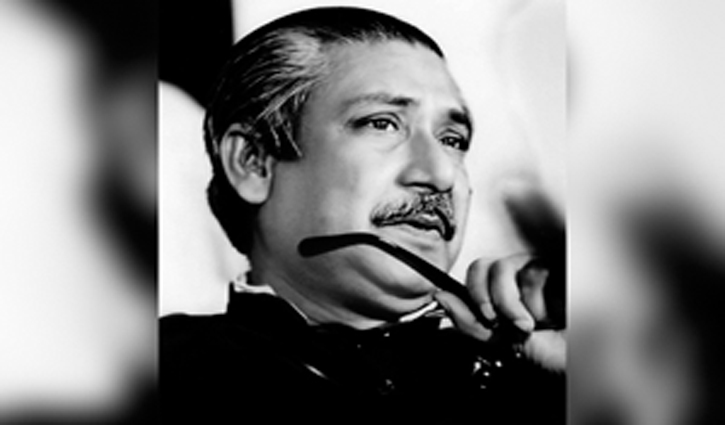 Original: Samsur Rahman
Translation: Gazi Abdulla-hel Baqui
Worthy is that soul, who gets up from swimming
On river-water with the break of dawn;
Worthy is that soul, who descends from the peak of a blue hill
On the vale like green carpet invested with butterflies.
Worthy is that soul, who comes rising from Autumnal bog
Flying the birds of variegated colours;
Worthy is that soul, who, after famine, comes running from the harrowed field, Dreaming of crops.
Fortunate we are, we can see still you coming from a long distance
And our worried mind
Is still waiting for you, like a deer distressed by
Summer-heat; the red china-rose has bloomed
Piercing out your chest and we keep gazing at that flower,
Eyes do not want to wink,
Our head studded with horrid dreams gets slouched at crimes.
Look at; one by one all are going astray,
Like the degraded enchantress dancers
Have started conscience-stricken dance just above the degraded intellect
Faithfulness is digging secret holes for well-wishers
Truth is torn into pieces now and then
Like the broken pots of the potters,
The lips of the flatterers are pouring volubility of words day and night,

Look at any fruit-tree yielding abundant Makal-fruits only at all hours.
Kindness is getting dried like the scorched grass
See, between crows and cuckoos contrast is lifted here these days.
Exercising various pretexts and tricks
Frauds are crowning the despots.
Look at, the head of every person
Can never be raised a little bit higher than your knee.
Losing you
We are becoming like the shades lost in the evening,
Our days are getting enveloped with the pall of mourning,
On the day of crisis for your separation
We, sitting on the heap of our ruin, are making the sky painful
With our continuous tremolo sob and wail.
You have transformed that mournful sobbing
Into the eulogistic song of life, because
We have learnt
You are more alive than your life.
Admirable is that person, on whose name the
Sun shines forever,
The showers of Srabon rain pour like music
Wind debars not to get dust deposited on his name,
Admirable is that person, on whose name the herons of
Full moon spread their wings
Admirable is that person, on whose name
Independence flutters like a flag,
Worthy is that soul, on whose name
The shouts of victory of the freedom fighters are shedding on.
(The translator is a poet, researcher and an academician.)
Dhaka/Mukul