Time has come for govt to hold hurricane lamp: Fakhrul
Published: 16:33, 2 August 2022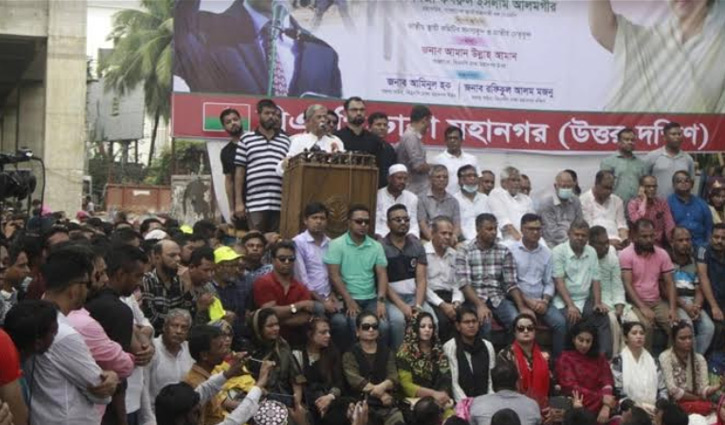 BNP Secretary General Mirza Fakhrul Islam Alamgir has said that time has come for the government to hold hurricane lamps.
He said, "They (government) have talked about giving hurricane lamps in the hands of BNP leaders. The time has come for you to hold hurricane lamps in your hands. Even, you won't get time to hold hurricane lamps and flee through the back door."
Fakhrul came up with the remarks while speaking at a rally in front of Press Club in the capital on Tuesday (August 2).
He said, "The leaders and workers are demanding strikes and non-cooperation movement. All will be. But before that the streets must be occupied. This government should be removed from power and a pro-people government should be formed. For that purpose, the affiliated organizations of BNP will hold protest rallies from the next day."
BNP standing committee member Khandaker Mosharraf Hossain said, "Government is doing big corruption with mega loans in mega projects like Sri Lanka. The amount of dollars is needed today will need three times after two years from now. The current economy of Bangladesh is worse than that of Sri Lanka. It will be worse in the future.
Dhaka/Mesbah Aajad/AKA