Painting can be a successful career
News Desk || risingbd.com
Published: 17:45, 19 June 2023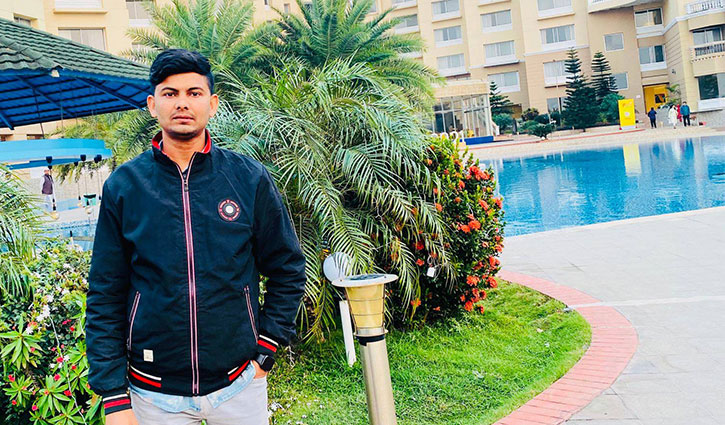 Nowadays various doors of career formation have been opened. In this, you can be successful in the work you like. Painting is now recognized as a profession.
There are endless opportunities and possibilities in painting as a profession. There are many who have succeeded in this profession as well as created a field of work for others.
There's a need for painting services, and that need is growing due to several factors: The Painting Contractors Association says that there is a serious labor shortage, making it especially attractive to entrepreneurs. Being a painter can be a good career. But, this is typically only the case for painters working for themselves. Independent painters usually have high levels of autonomy in dynamic and rewarding work.
Common skills and qualifications for Painters include: Good color vision and aesthetic instincts; Attention to detail, Physical strength, stamina and dexterity; Familiarity with painting tools and materials; Time management skills to ensure tasks are completed on schedule; and Customer service skills, if working with clients.
In this regard Saidul Islam said, some people believe that you need to be born with talent in order to be a good artist, but this is not true. Anyone can learn to draw or paint with enough practice. Some of the most famous artists in history were not born with talent, but they practiced regularly and became great artists.
Saidul Islam is a young Bangladeshi artist, interior designer and paint consultant. He started the journey in 2010. He is known as Art Shaid, has arranged work for a bunch of unemployed youths. Team Art Shaid provides services in different places of Bangladesh. Currently they have more than twenty projects underway. Among his paintings are found many more such still lifes and fictional images. He has painted more than fifty such pictures since last year.
About the possibilities of this profession he said, there are at least 12 ways to make money as an artist. Use online platforms, there are many ways to sell your art online. Sell your art in person. Publish your work to earn royalties. Teach a class. Apply for art grants. Create a blog. Sell brand-related merchandise. Participate in art competitions. Offer commissions. Become a freelancer. Pursue a collaboration, and you can start a vlogging channel.
On the occasion of the great Independence Day last March 26, Cox's Bazar gained fame by hoisting the national flag of Bangladesh across a three-kilometer road on Marine Drive Road. In 2019 he completed an art project called "100-Mile Art Gallery" under Cox's Bazar Development Authority and Mermaid Eco-Tourism at Cox's Bazar Marine Drive Road.
Dhaka/Hasan