AL, BNP to hold rallies Wednesday on 23 conditions each
News Desk || risingbd.com
Published: 22:44, 11 July 2023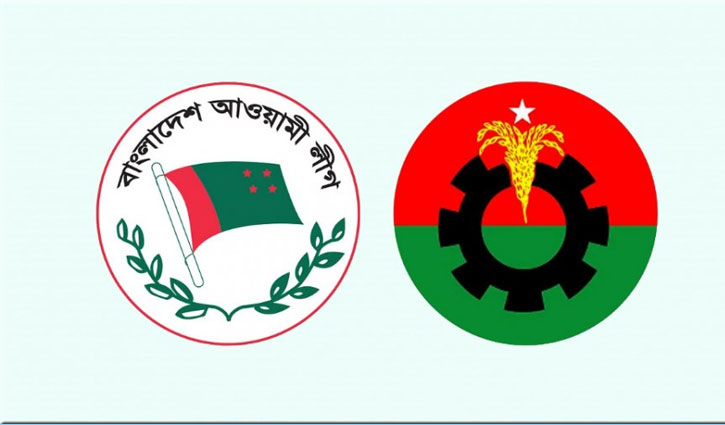 Dhaka Metropolitan Police (DMP) gave permission to the ruling party Awami League (AL) and opposition party Bangladesh Nationalist Party (BNP) to hold rallies in the capital on 23 conditions on Wednesday (July 12).
AL will hold the rally at the south gate of Baitul Mukarram Mosque while BNP in front of its party's central office (between Police Hospital Crossing and Nightingale Mor) at Naya Paltan.
DMP gave the permission in separate letters in this regard. Awami League will organize the rally from 3:00 pm to 5:00 pm while BNP from 2:00 pm to 5:00 pm.
The conditions are:
1. This permission is not a jurisdiction to use the venue, permission for the venue must be obtained from the concerned authorities.
2. The terms and conditions specified for permission of venue usage must be duly followed.
3. All rally activities should be restricted inside allowed venue.
4. Adequate number of volunteers (with visible ID cards) should be recruited under own management for security.
5. According to the instructions of the local police administration, high resolution CCTV cameras should be installed around the gathering place under own management.
6. Self-managed gatherings will have to be checked through hand held metal detectors (politely).
7. Fire fighting system should be kept at the gathering place under own management.
8. To prevent noise pollution, use of microphones/speakers shall be limited, in no case shall mics/speakers be used outside the approved area.
9. Projectors may not be installed outside of approved locations.
10. No gathering of people will be allowed on the streets or sidewalks outside of the approved areas.
11. Microphone/Speaker cannot be used during Azan, Namaz and other religiously sensitive times.
12. No caricature speech can be given or broadcast on any subject which may hurt religious sentiments.
13. The stage shall not be used for any purpose other than rally activities.
14. People can come to rally two hours before the start of the rally.
15. Within the allotted time, the whole rally should be completed between 2:00 pm and 5:00 pm.
16. Under no circumstances should obstruction be created in the movement of vehicles on the main road.
17. Activities that disturb law and order situation and public safety shall not be carried out.
18. No activity or speech against the state shall be allowed.
19. No provocative speech or distribution of pamphlets shall be permitted.
20. No stick, rod can be used behind the carrying of any kind of baton/banner, festoon.
21. The organizing authority will be responsible for the deterioration of law and order and any untoward situation.
22. Failure to comply with the said terms and conditions shall result in immediate cancellation of this permission.
23. The Authority reserves the right to cancel this permission order without assigning any reason in public interest.
Maksud/AKA