Bangladesh Innovation Summit to begin on July 10
Published: 10:29, 28 June 2020 Update: 15:18, 26 July 2020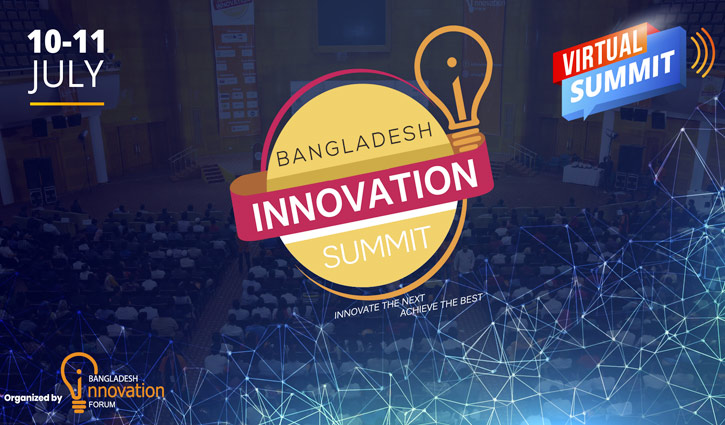 The 'Bangladesh Innovation Summit-2020' is going to hold for the fourth time in the country on the initiative of Bangladesh Innovation Forum with the theme "Today's Innovation, Future Possibilities".
In the context of the current global epidemic, Bangladesh Innovation Forum has taken the initiative to hold this year's "Bangladesh Innovation Summit" in a completely virtual way, said a press release on Sunday (June 28).
More than 20,000 participants are expected to attend this year's Virtual Summit on July 10 and 11. The organization is basically divided into two parts. One part is "Business Summit" and the other part is "IT Professionals Meet-Up".
Over 30 local and international speakers will speak in two days at this year's event.
Each session is arranged in such a way that a participant can get a good idea from this year's conference on various topics such as skill development, self-preparation in the job market, investment potential in Bangladesh, game development, business activities through online medium.
The speakers will also discuss various aspects of IT professionals in the local and international market, including IoT, data science, programming, theme development, affiliate marketing, and digital marketing.
The two-day conference will run from 3pm to 11pm daily.


Dhaka/Monirul Feroz/Nasim
risingbd.com