Roni Khan is a successful entrepreneur in IT
News Desk || risingbd.com
Published: 22:36, 29 March 2022 Update: 23:05, 7 October 2022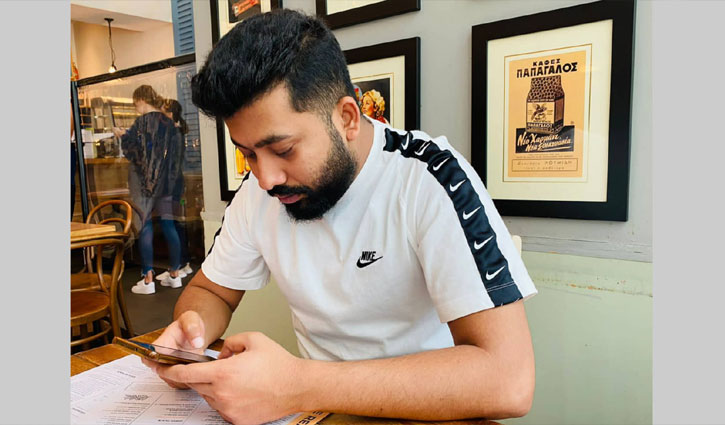 Roni Khan
In this age of current technology, not everyone is chasing a job. Many people are becoming businessmen and career-oriented in their way by using their skills. One such young man is Roni Khan. He was born on 13th December 1985, in Kulpoddi, a suburb of Madaripur Sadar Upazila under Madaripur District, his father's name is Md Sohrab Khan and his mother's name is Mst Rokeya Begum. Currently living in the United Kingdom with his wife and daughter. This young expatriate in the UK gained wide recognition in the area as an IT expert at a young age. He Founded the IT organization 'Easy and Rapid'. His name is one of the successful Entrepreneurs, IT experts and Motivational Speakers.
Roni has been working as a YouTube marketer since 2008. He was one of the members of the team that added the map of Bangladesh to Google Maps. He has been working as a map maker for a long time. Roni Khan went to Italy in 2009."There he worked as a digital marketer with YouTube & Google. Roni has been working as a freelance journalist since 2014. Roni Khan completed a Special Diploma in Business Management from Accrediting & Assessment Bureau, London, United Kingdom in 2020.
Roni Khan said, I live in the UK, but I stay in Bangladesh for eight to nine months of the year, because through my organization 'Easy and Rapid', the people of my district and my country can become self-reliant. Already, through the various projects of my organization, more than a hundred people have benefited economically and become self-reliant.
He also said that although 'Easy & Rapid' is a technical consulting firm, there are several business projects under this organization: Easy & Rapid Savings and Lending Cooperative Society Limited and several projects including an e-commerce named CityShophy.com. In the future, the company plans to provide internet service in the Madaripur district.
Dhaka/Shanto