BCB stands by Marufa after risingbd publishes report
BCB stands by Marufa after risingbd publishes report || risingbd.com
Published: 21:30, 17 January 2021 Update: 22:25, 17 January 2021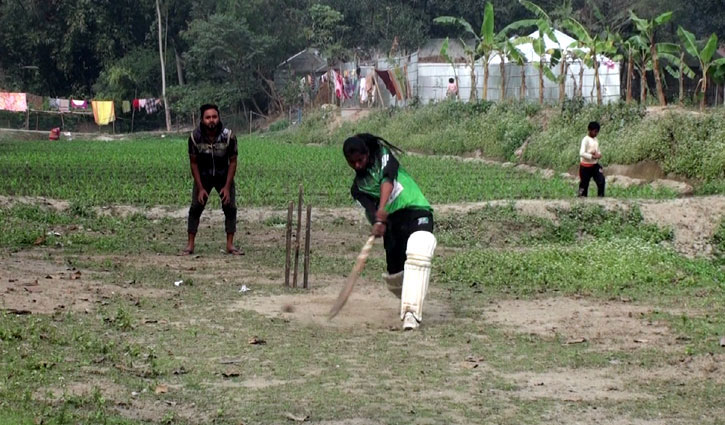 Bangladesh Cricket Board (BCB) has stood by cricketer Marufa after the country's popular news portal risingbd.com has recently published a report about her struggling life.
BCB President Nazmul Hassan Papon contacted Marufa and her family members over the mobile phone and assured them to come up with assistance.
BCB women's wing chairman Shafiul Alam Chowdhury Nadel confirmed the matter to risingbd.
He said, "Our President Nazmul Hassan Papon talked with Marufa. After knowing their words and demands, he promised to give cash money to take a land on lease and two cattle. Marufa is our cricketer. She has played the club cricket earlier. Now she will be in the youth team. The president has come forward with the help as the board is committed."
Marufa overwhelmed with the help of the board. "Now I will be able to practice with good quality balls, bats and other materials," she told risingbd in a cheerful voice.
She added, "I will be under the supervision of a good coach. It's a lot of pleasure to think. This time maybe no one will be able to stop my dream of playing in the national team."
All-rounder Marufa further said, "There have been many obstacles in my life, including the lack of playing cricket and the sarcasm of the neighbors. I have cried silently. I have moved forward considering the obstacles as inspiration. However, many have helped me to play cricket. I will never forget them."
Thanking risingbd, Marufa said, "Risingbd has made a beautiful report on my struggling life in the game. Seeing that report, BCB President Papon Sir himself called me and assured me to take responsibility. He also assured my family to give assistance. The report of risingbd changed my life. My dream is coming true."
Marufa also urged other news outlets like risingbd to highlight the humanitarian aspects of the helpless people hidden in the society.

Nilphamari/Yeasin Mohammad Sithun/AKA